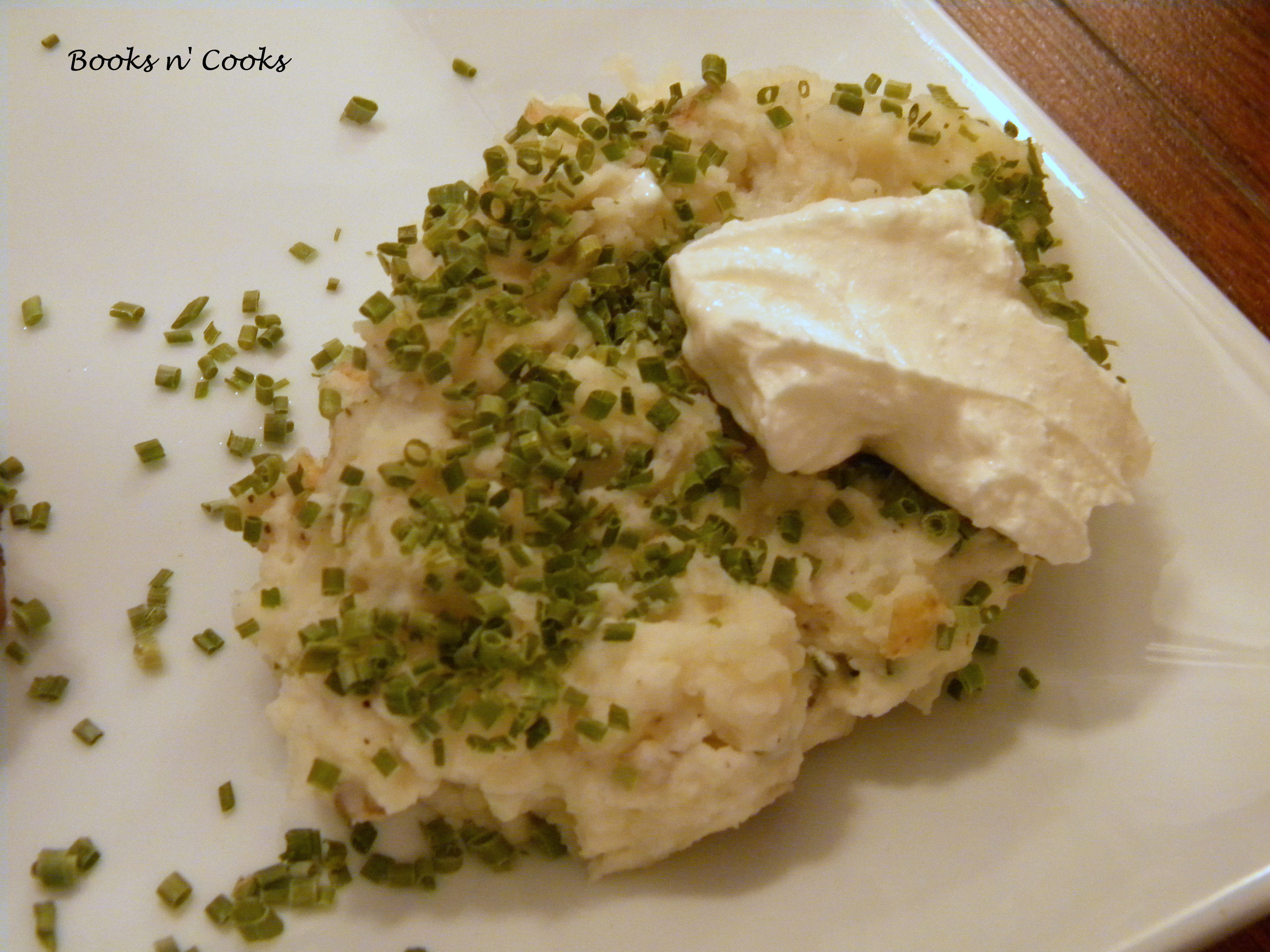 I should start off with a confession – mashed potatoes has always been one of the dishes I couldn't make. I'd end up with lumpy, bland potato mush instead of the creamy potatoey goodness that mashed potatoes should be. Thanks to Ellie Krieger, I can now make flavorful mashed potatoes! I've made this recipe a couple times now, usually throwing in a little extra salt, pepper and chives to taste. In this photo, I added an extra dollop of sour cream and (accidentally) dumped a bunch of extra chives onto the potatoes. Try it – it's good. 🙂
Mashed Potatoes
Adapted from Ellie Krieger's The Food You Crave, also on Food Network
Serves 3-4
Ingredients:
1 1/4 lb. Yukon Gold potatoes (about 4 medium), washed but unpeeled, and cut into 1-inch chunks
1/4 c. low-sodium chicken broth, warmed
1/4 c. low-fat sour cream
1 1/2 Tbs. chopped fresh chives (I used dried chives)
kosher salt and black pepper
Boil potatoes for 10-15 minutes, until potatoes are easily skewered with a fork. Drain and put back in pot.
Add warm chicken broth and mash. Add sour cream, salt and pepper, and chives to taste. Mash/stir a bit more to desired consistency.
Serve hot, maybe with some of Ina's Meatloaf.