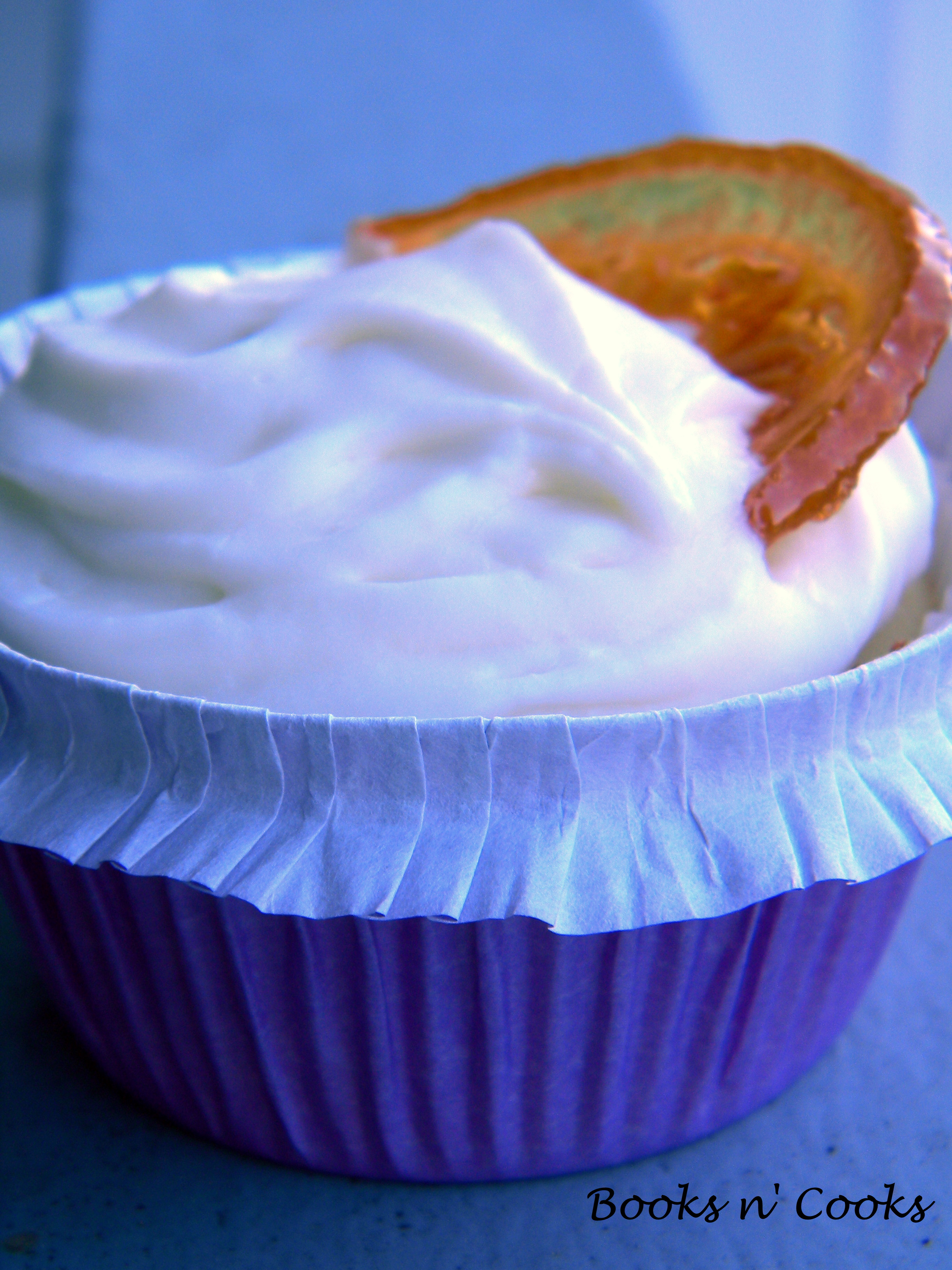 Happy 30th Birthday S! Thanks for letting me spoil you with your choice of cupcakes on you special day. These cupcakes (aka boozecakes) were a wonderful pick, something that I wouldn't have looked at but normally chosen, since I'm not a huge fan of lemon desserts. However, I ended up really loving these cupcakes. I just wish the photos had come out better, but I guess I should have expected poor quality when I was hiding in your spare room trying to get the shots! Clearly, I'll have to make these cupcakes again so that I can get some better photos.
A slightly sweet lemon cupcake filled with a tart lemon curd and topped with a light limoncello frosting, these cupcakes were way better than I imagined. The only trouble I had was with the frosting. The original frosting tasted a bit too much like cream cheese for me, and was not nearly thick enough to pipe. I ultimately ended up using twice the amount of confectioner's sugar than indicated, and it still wasn't quite thick enough. And I ended up with a ton left over because of all the extra sugar added. In the recipe below, I adjusted the frosting ingredients to make a thicker batch with a stronger limoncello taste.
Lemon-Limoncello Cupcakes
Adapted from BrownEyedBaker, originally from Tartlette
Makes 12 cupcakes
Ingredients for the Lemon Cupcakes:
1 1/2 c. all-purpose flour
1 tsp. baking powder
1/2 tsp. salt
4 Tbs. (1/2 a stick) unsalted butter, at room temperature
2 oz. cream cheese, at room temperature
1 c. granulated sugar
3 large eggs
2 Tbs. limoncello
1/2 c. buttermilk
1/4 c.  lemon juice (juice of 1 lemon)
zest of 1 lemon
Ingredients for the Lemon Curd:
zest of 2 lemons
1/2 c. lemon juice (juice of 2 lemons)
1/4 c. granulated sugar
1 egg + 1 egg yolk
Ingredients for the Limoncello Frosting:
2 Tbs. unsalted butter, at room temperature
2 oz. cream cheese, at room temperature
4 Tbs. limoncello
2+ c. confectioner's sugar, sifted
Garnishes: i.e. slices of candied lemon, fresh lemon slices, berries, etc.
Make the Cupcakes:
Ensure an oven rack is positioned in the center of the oven and preheat to 350F. Line a muffin tin with cupcake liners and set aside.
In a stand mixer fitted with the paddle attachment, cream the butter, cream cheese and sugar until light and fluffy, about 3 minutes. Add eggs, beating until combined. Same for limoncello. Lower speed. Slowly add remaining dry ingredients (baking powder, salt and flour) alternating with the buttermilk. Scrape down sides of the bowl. Add lemon juice and zest.
Portion batter into muffin tins and bake until a toothpick inserted into center comes out clean, 18-22 minutes. Set on a wire cooling rack and allow to cool completely.
Meanwhile, Make the Lemon Curd:
While cupcakes are cooking, combine lemon juice, lemon zest, and sugar in a heavy medium saucepan over medium heat. Bring to a simmer, stirring occasionally until sugar is melted.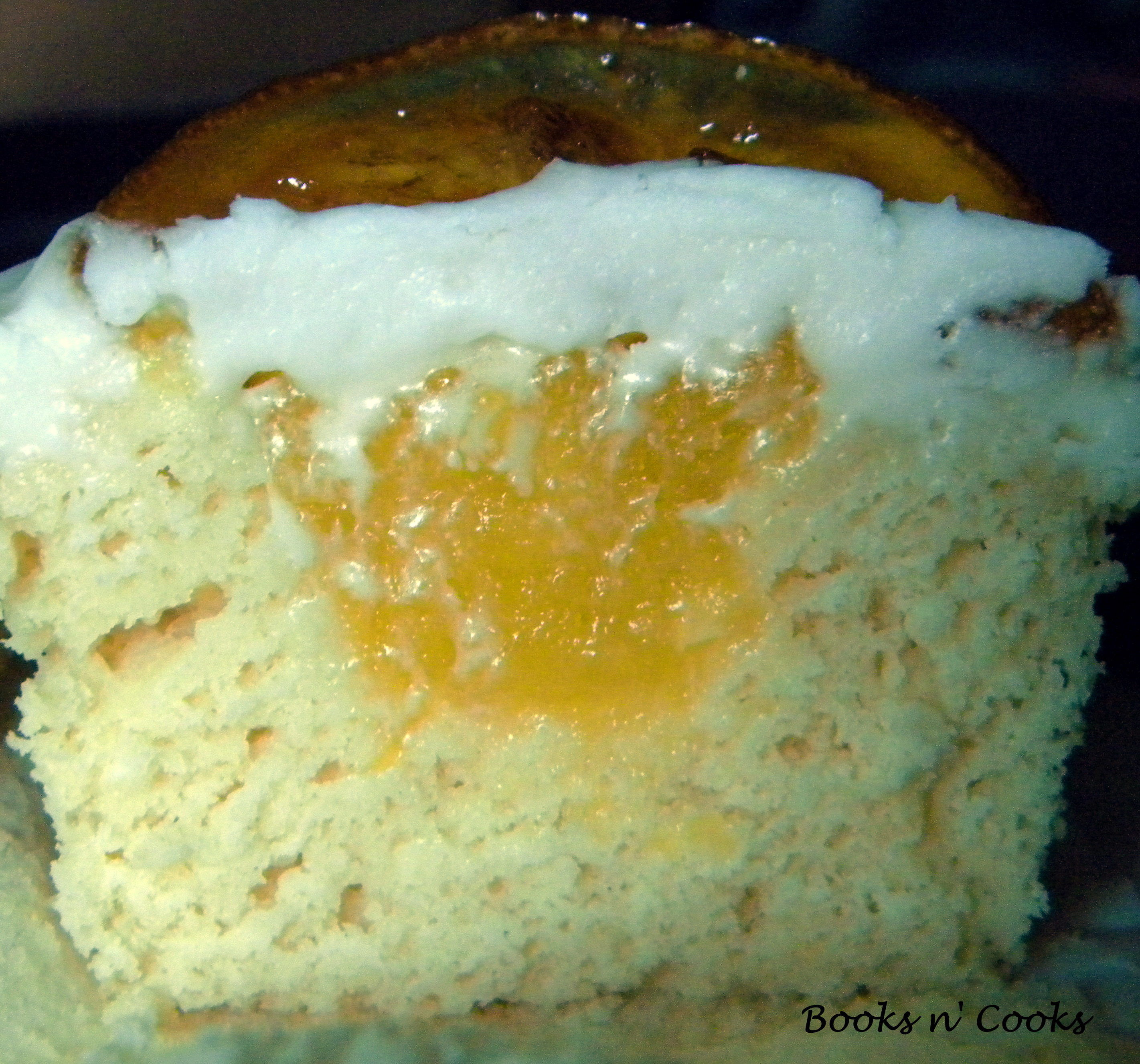 While waiting for lemon-sugar mixture to simmer, whisk together egg and egg yolk in a medium bowl. When sugar is dissolved, whisk the sugar-lemon mixture into the eggs. This will temper the eggs. Return mixture to saucepan (still over medium heat), and whisk constantly until it thickens, about 5 minutes. Remove from heat and allow the curd to cool completely.
Make the Limoncello Frosting:
In a stand mixer fitted with the paddle attachment on medium-high speed, beat butter and cream cheese until light and fluffy, 2-3 minutes. Lower speed and add limoncello. When incorporated, with the mixer still on low, slowly add confectioner's sugar until frosting has reached desired consistency. (Clearly, mine was still a little soft, but I had run out of sugar!)
Assemble the Cupcakes:
When cupcakes have cooled complete, use a sharp knife to remove a cone in the center of each cupcake. Fill the little hole with lemon curd, and top with limoncello frosting. I piped the frosting using a Wilton 1M tip, but you can also spread it with a knife, if preferred.
Garnish with candied lemon slices or fresh fruit.