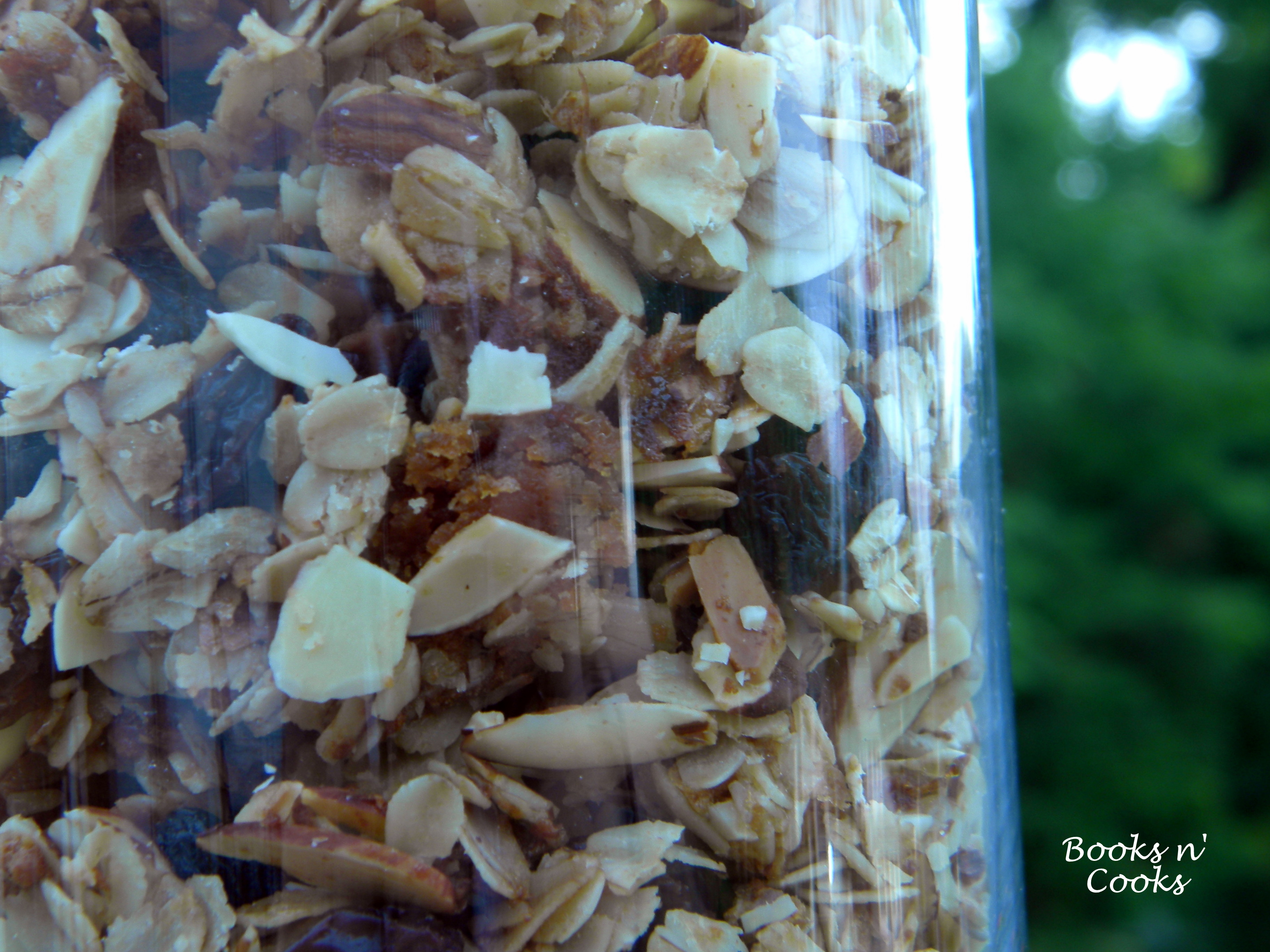 It's been quite a while since I've gotten to spend any real time in the kitchen, reading, or at the computer. I'm hoping things will calm down in another week or so, as I'm almost finished with school and almost finished with fundraising for the Susan G Komen Walk for the Cure. However, I have managed to steal a few minutes for myself, both to write this post and make this quick easy breakfast.
I'm not a huge breakfast eater, but I do enjoy granola mixed with yogurt in the morning. Night and light but still filling. This granola recipe only takes a few minutes to prepare, and is cooked in less than 45 minutes. I hope you enjoy it!
Honey Almond Granola
Adapted from Fine Cooking, Weekend (p. 46)
Makes 8-10 cups
Ingredients:
vegetable oil cooking spray
4 c. old-fashioned rolled oats
1 c. oat bran
2 c. whole almonds, chopped, or 2 c. slivered almonds
3/4 c. vegetable oil
3/4 c. honey
1 Tbs. vanilla extract
1/2 tsp. almond extract
1 c. nonfat dry milk powder
1/2 tsp. table salt
1 c. raisins, dried cranberries, or other dried fruit (optional)
Preheat oven to 325 and spray two rimmed baking sheets with cooking spray. Set aside.
In a small bowl, whisk together oil, honey, vanilla, almond extract, milk powder, and salt (will be a "gloppy"). In a larger mixing bowl, combine oats, oat bran, and almonds. Pour wet mixture over dry mixture stirring until well combined.
Spread granola in an even layer between the two prepared baking sheets. Bake for 20 minutes, stir granola and then bake for another 10-20 minutes. Oats will be golden brown and almonds will look toasted.
Remove from oven (granola will become crispier as it cools) and allow to cool completely before adding the raisins or dried fruit. Store in an airtight container for 3 weeks.