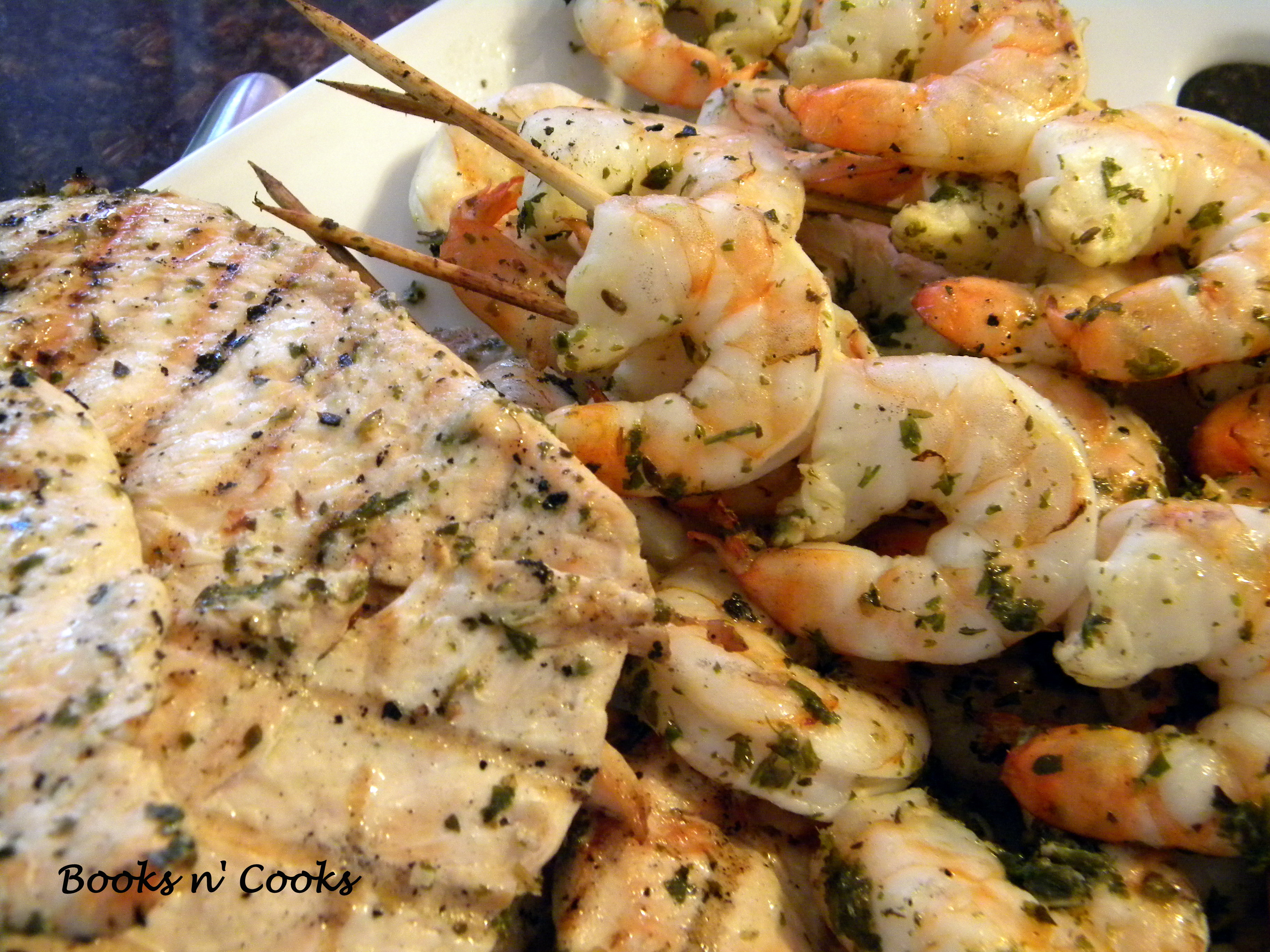 Last week was crazy, but I still got a few precious minutes of tv time. And how did I fill it? Food Network, of course!
I was watching Giada de Laurentiis do a picnic menu, and thought her Chicken and Shrimp with Pancetta Chimichurri sounded like a great recipe for the grill this weekend. I prepped the chicken and shrimp, and got started on the chimichurri early in the day, and went to taste the chimichurri to make sure it was good. Not such a fan. I found it very acidic. To salvage the chimichurri, I decided to use it as a marinade instead of as a post-grill sauce. This ended up working out great – the chicken and shrimp were flavorful and moist (definitely use fresh herbs for this marinade and not dried herbs).
Serving Suggestion: I would recommend serving this with a flavorful tomato or fruit salsa.
Herb Grilled Chicken & Shrimp Marinade
Adapted from Giada de Laurentiis
Yields enough marinade for 2 lb. shrimp and 2 lb. chicken
Ingredients:
3 cloves garlic, minced
1 c. fresh parsley leaves
1/2 c. fresh oregano leaves
1/3 c. red wine vinegar
1 c. extra-virgin olive oil
3 Tbs. lemon juice
kosher salt (to taste)
ground black pepper (to taste)
Combine all ingredients in a food processor, pulsing until smooth.
Marinate chicken and/or shrimp for 2+ hours before grilling.