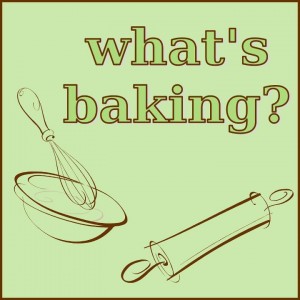 Ok, so I was terrible with keeping up with the 12 Weeks of Christmas Treats this year. Call me lazy if you'd like. I've been super busy and frankly, exhausted over the past few (the first trimester does that to me, apparently!). It's a wonder I've been able to get any posts out over the past few months.
Now that the first trimester has past, I'm trying to get back into the swing of things. If you're still looking for a holiday cookie for a party, some care packages, or just to have around the house, then this week's post, something "gingerbread," to satisfy the What's Baking? theme chosen by Catherine of Pursuing Domestic Goddess-ness, will work for you. I've never been particularly interested in gingerbread flavored baked goods, but I did have to stop myself from eating these. The flavor was fairly subtle and the cookies were super soft, just the way I like them.
Enjoy!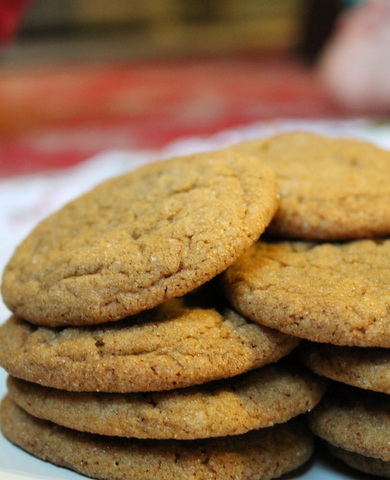 Gingerbread Cookies
Adapted from All Recipes via One Little Project At A Time
Makes 2 1/2 dozen cookies
Ingredients:
¾ c. unsalted butter, at room temperature
1 c. + 4 Tbs. granulated sugar, divided
1 egg
1 Tbs. water
¼ c. molasses
¼ c. all-purpose flour
2 tsp. ground ginger
1 tsp. baking soda
¾ tsp. ground cinnamon
½ tsp. ground cloves
¼ tsp. salt
Preheat oven to 350F. Line two baking sheets with parchment paper and set aside.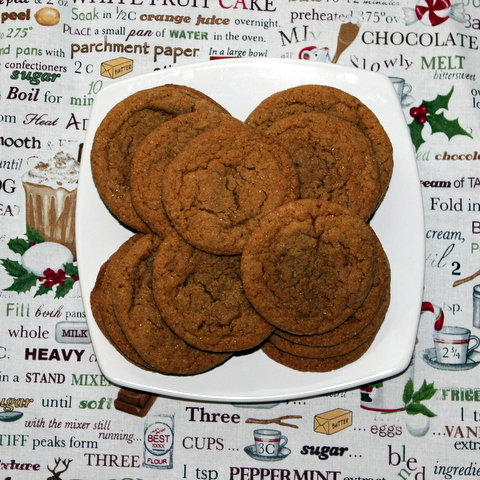 Using a stand mixer fitted with the paddle attachment, beat butter and 1 c. sugar on medium speed until light and fluffy, 2-3 minutes. Lower speed slightly and one at a time, add egg, water, and molasses. Scrape down sides of mixer and add all remaining ingredients (except for the 4 Tbs. sugar), mixing until just combined.
Use a cookie scoop to form 1-inch balls, shaping them between the palms of your hands as needed. Roll in remaining sugar. Place on the prepared baking sheets, about 2 inches apart.
Bake for 10-12 minutes, until edges are browned slightly. Allow to cool on baking sheet for a few minutes before moving to a wire rack to cool completely.
Store in an airtight container for up to a week.