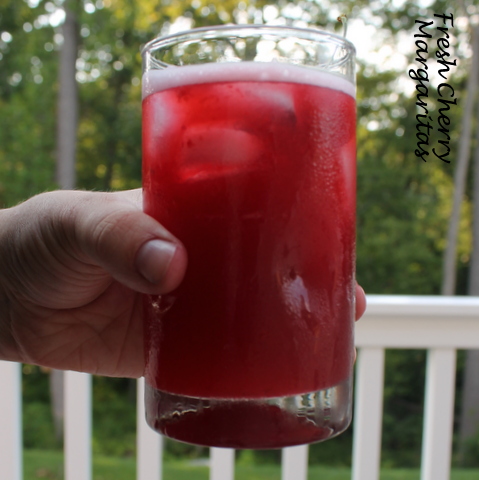 For someone who isn't interested in fresh cherries, my hubby got interested in these margaritas real fast. There I was, making myself one of these margaritas to enjoy with a book. I was looking forward to savoring 30 minutes of quiet time to myself when he strolled over and starts eyeing the counter.
Hubby: Whatcha making?
Me: A cherry margaritas
Hubby: Oh. I'm not a fan of cherries.
Me: I know. That's why I didn't offer to make you one.
Hubby: Maybe I can just try some of yours
Me: Go away, I want my cocktail and my book.
Ok, so that last line isn't true. I kindly let him taste my margarita and then started over to make him one of his own. I  guess cherries + tequila aren't that bad after all. While pitting the cherries was annoying (I've got to get myself a cherry pitter), it was worth it for these margaritas. Brilliant red, the margarita is light and refreshing, just sweet enough to feel like it's a real treat.
Print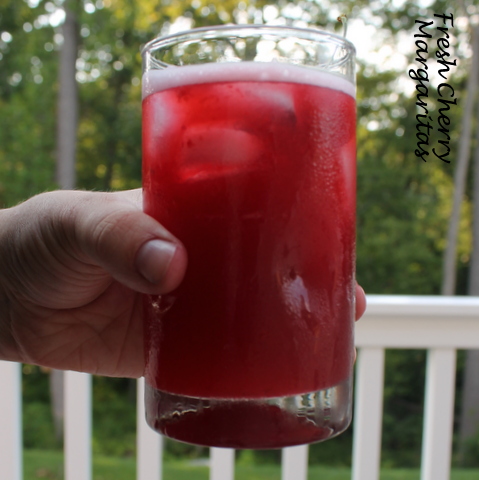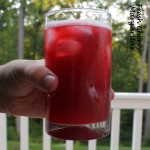 Fresh Cherry Margaritas
Ingredients
24

fresh sweet cherries

pitted

2 1/2

oz.

tequila

2

oz.

fresh lime juice

1 1/2

oz.

agave nectar

1

oz.

maraschino cherry juice

2

whole cherries

for garnish
Instructions
In a jigger, crush cherries with wooden spoon to release juices, about 1 minute. Top with ice. Add remaining ingredients, except the cherry garnish and shake for at least 30 seconds. Pour into a glass with about 1/2 c. of ice. Garnish with a cherry, if desired.
This recipe was adapted from Fine Cooking June/July 2010 (p. 80)