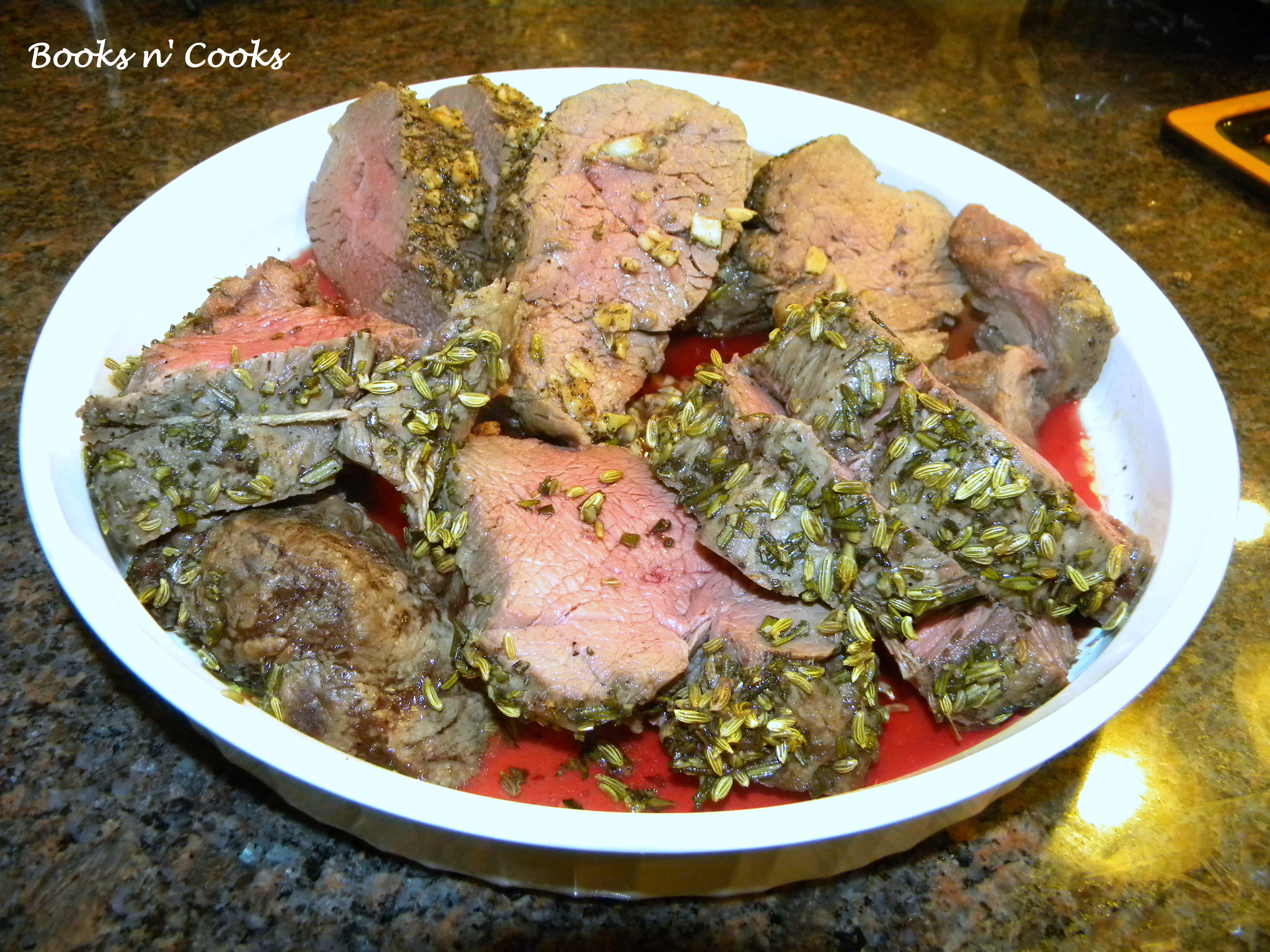 This beef tenderloin was perfectly cooked and incredibly easy to make. We served the beef with a Creamy Mustard Sauce from the original recipe, as well as a homemade Horseradish Sauce. I was not all that impressed with the mustard sauce but loved the kick that the horseradish sauce gave to the meat.
Because of a picky sibling, only half the tenderloin was seasoned like this (the other half was salt, pepper, and garlic) so if I were to make it again, I'd probably double the rosemary-fennel mixture for some extra flavor.
Fennel & Rosemary Crusted Beef
Adapted from: Fine Cooking No. 89
Ingredients:
2 1/3 – 3 lb. beef tenderloin roast, with excess fat removed
1 Tbs. olive oil
1 Tbs. fresh rosemary, finely chopped
1 1/2 tsp. ground fennel seed
1 tsp. kosher salt
1/2 tsp. black pepper
Preheat oven to 375°F.
Make sure a rack is positioned in the center of the oven. Place a rack in a shallow roasting pan.
Pat beef dry and set aside.
Combine all ingredients (except beef tenderloin) in a small bowl, stirring into a paste.
Rub paste all over the meat and place on rack.
Roast 35-50 minutes, or until a thermometer inserted into the center reads 120°F for rare, 125° to 130°F for medium rare, or 135°F for medium.
When ready, transfer roast to a cutting board and let rest, uncovered, or 10-15 minutes before carving into 1/3 – 1/2 inch thick slices.
Serve with a Horseradish Sauce or a Creamy Mustard Sauce.