Fall Happenings, 2016
I know that technically, there's still another 3 or so weeks of fall, but for me, December signals the start of winter. I become all about the Christmas holidays and staying cozy in the house – unlike fall where I plan a zillion Halloween-related activities for the family and gravitate to enjoying the cooler weather outdoors.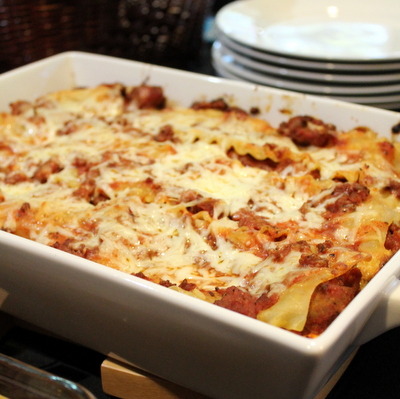 In The Kitchen
My hubby and I have continued to try to eat healthier. For me, that means cooking more often, which is a challenge with full-time work and kiddos that come home from school hangry every night. I've been trying to cook in large batches so that I could cook less frequently, especially during the week. It's worked out well with the changing weather. Comfort foods are definitely better for this lifestyle, rather than the fresh cooking that we gravitated to all summer. Some of my favorite recipes from this fall include:
On My Bookshelf
Most of what I've read this fall has been blog posts and catching up on the huge pile of magazines that has been on my bookshelf forever. (I wanted to clear off the bookshelf so that I could move the shelf out of the room before the holidays arrived!)
The one book I did finish was The Magnolia Story, the story of Fixer Upper stars Chip and Joanna Gaines. I had the book on preorder and flew through it. Love Chip and Joanna, love Fixer Upper, and I loved their book.
While on a short weekend getaway, I also started Girl on the Train. Yep. I'm the last person in the world to read it. I'm about halfway through it and enjoying it so far, but my reading has slowed down substantially now that I'm home, back at work, and back to the daily grind.
Crafting
This fall I've been knitting up a storm. My bestie was due with her second child shortly before Thanksgiving and as I did with her first, I wanted to make Baby Boy a blanket. After starting and tearing out almost a dozen failed knitting and crocheted attempts at a chevron pattern, I went with a very simple striped pattern. And I love it. That beautiful aqua color… I couldn't get enough of it, so of course Baby had to have a matching hat.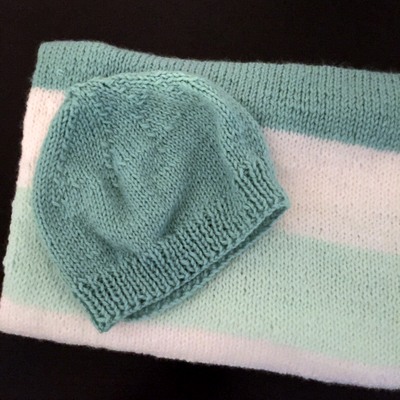 As I mentioned this summer, Miss. Hazelnut has been asking for a hat and scarf, so after finishing the baby blanket, I got to work on that. I love the way the scarf turned out, with a little pocket to tuck the end through, but I've been dragging my feet on finish the hat. Instead, I've started a shawl for myself and a knit pillow case, for the church pew that's soon (spring?) to show up in my front hallway.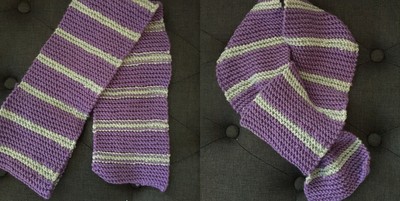 Finally, I've had a couple of scrapbook dates with a girlfriend. I'm almost finished with the paper scrapbook I have been making for Miss. Hazelnut's first year – one page per month, with a few extra pages in there for her Christening, Christmas, etc. My intent was to digitally scrapbook each year for both the kids, but also have a paper scrapbook to hold photos, papers, cards and other memorabilia that I didn't have digital copies of. I'm horribly behind on both types of scrapbooks and really need to do more before I get to a point where it's just impossible to keep up.
Speaking of which – my photo management is a disaster. Between photos pulled off of our phones, out of email (daycare reports and sent from friends), and ones we take on our camera, I can't keep up with downloading them, nevermind organizing them. Anyone have any suggestions?
Save