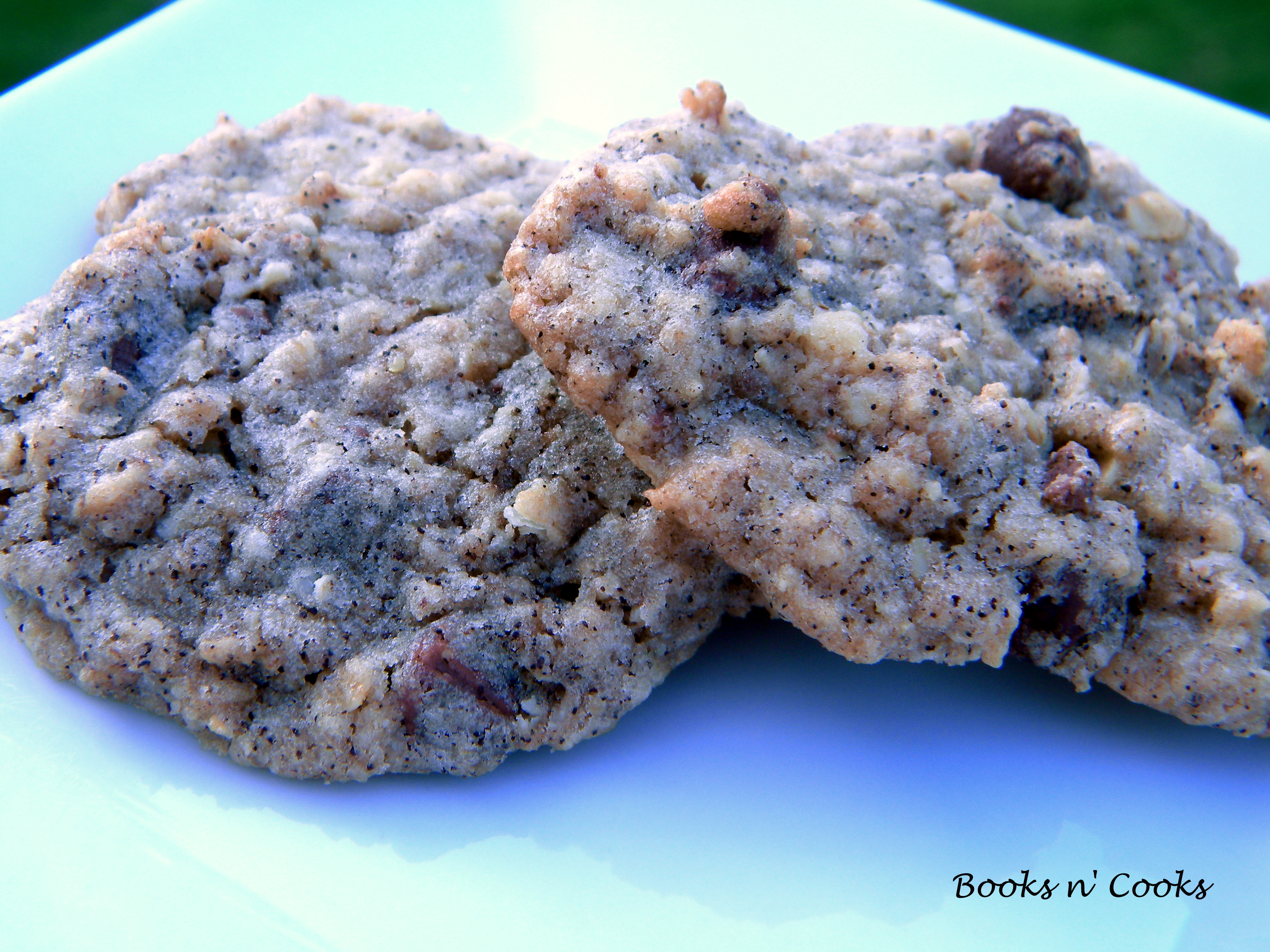 I've been ridiculously busy lately, as I'm trying to finish school this summer. The stress of it all makes me cranky and anti-social – I haven't wanted to talk on the phone at all lately, I've wanted to spend my Friday nights in my pjs with a movie or a fun book… The more I have to do, the more stressed I get, and the less I want to work on any of it.
Since my poor dad has been missing his Sunday morning phone calls (that would be my favorite study time), I want to make sure that I sent him something more than a card for father's day. When we were growing up, he would grumble that father's day was a just a Hallmark holiday, but he still wanted it to be recognized with a card, an extra chore done around the house, or a big pile of cookies. So Dad, I hope you enjoyed these (I heard they didn't last long!) Happy Father's Day, Dad!  Love you!
Espresso-Infused Nieman Marcus Cookies
Adapted from Nieman Marcus Cookies
Yields 4-5 dozen cookies
Note: When I was looking for a way to cite the original recipe I adapted from (it came in a handmade recipe book from a family member), I stumbled across the true recipe for Neiman Marcus Cookies, which in fact, is infused with espresso powder (the one I have actually has shaved chocolate and twice the ingredients). I guess I'm not as original as I thought.  🙂
Ingredients:
1 c. unsalted butter, softened
12 oz. semi-sweet chocolate chips
2 c. all-purpose flour
1 c. brown sugar
1/2 tsp. salt
1 c. sugar
1-2 Tbs. espresso powder
2 1/2 c. oatmeal
2 eggs
1 tsp. baking powder
1 tsp. vanilla
1 1/3 c. chopped walnuts (optional)
Preheat oven to 375F and line two baking sheets with parchment paper.
Blend oatmeal in a food processor until ground into a fine powder. Set aside.
In a stand mixer fitted with the paddle attachment, cream together butter and both sugars, about 3 minutes. Add eggs and vanilla, one at a time. Lower speed on mixer and slowly add in remaining dry ingredients – your mixer will be working over time so do not add all at once.
When dry ingredients appear to be well mixed in, add espresso powder and chocolate chips, again with the mixer running. Turn off mixer and with a wooden spoon, make sure no flour/oats and chocolate are sitting at the bottom of the bowl. If so, incorporate that the best you can.
Use (heaping) teaspoons to portion out dough onto prepared baking sheet, setting cookies about 2 inches apart (they'll spread a little). Bake 10 minutes.