These gluten-free, fudge-like Dark Chocolate Almond Brownies are rich in chocolate flavor and sure to satisfy your sweet tooth!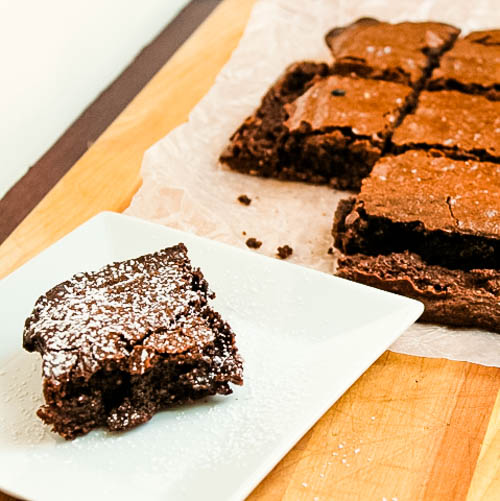 Although I don't follow any special diet, apart from trying to make healthy choices, I'm fining the an increasing number of friends and family are changing their eating habits. Recently, a very good friend started eating gluten-free. I know it's been a bit of a challenge for their family, but it's also been an adjustment for me as I've brought dishes to their house or invited them over to share a meal.
For me, it's a change in the way I bake and also an education process. So many foods are naturally gluten-free, but it's taken a little bit of reading for me to feel comfortable picking out meals without double-checking the ingredients. Baking has been more of a challenge, since you can't swap ingredients as easily. It's too much of an exact science. Luckily, I've been following Jenn Cuisine for a long time, drooling over her recipes and gorgeous photos. She's been a great resource for me as I experiment with gluten-free cooking and baking. (July 2023 Note: The Jenn Cuisine blog is no longer available.)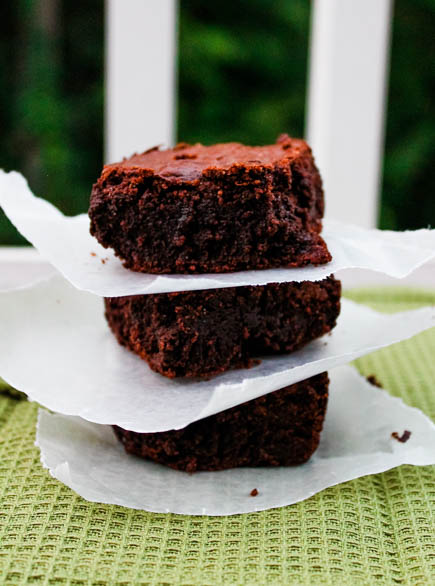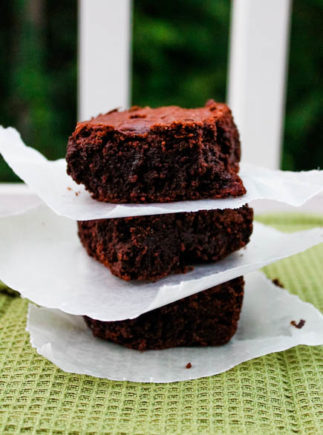 These brownies were a decadent, gluten-free treat. While a slightly different texture than most brownies thanks to the almond meal (instead of flour), these brownies are fudge-like and rich in flavor. The almond flavor was subtle but enjoyable.
Recipe Notes
If you're following a gluten-free diet, be sure to check your labels and confirm that all ingredients are indeed gluten-free.
Print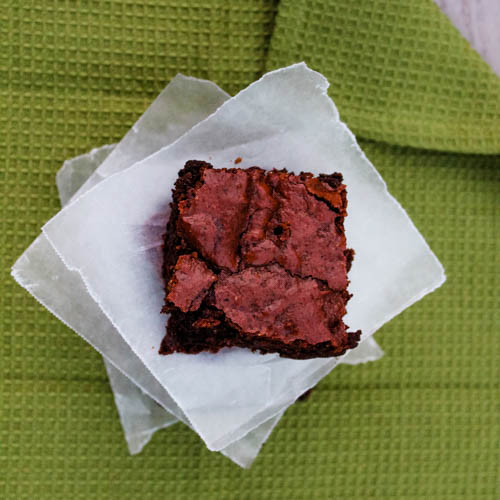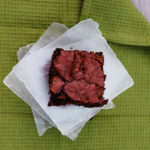 Dark Chocolate Almond Brownies
These gluten-free, fudge-like brownies are rich in chocolate flavor and sure to satisfy your sweet tooth!
Ingredients
150

g.

dark chocolate

roughly chopped

8

Tbs.

1 stick unsalted butter

1

tsp.

vanilla paste

2

eggs

1

c.

light brown sugar

3/4

c.

almond meal

1/4

c.

cocoa powder

1/2

tsp.

salt

1/2

tsp.

baking powder

confectioners' sugar

for dusting (optional)
Instructions
Preheat oven to 350F. Line a 8x8 inch baking pan or pyrex dish with parchment paper and set aside.

In a double broiler, melt chocolate, butter and vanilla, stirring until smooth.

Meanwhile, in a large bowl, whisk eggs until foamy. Continue whisking and gradually add brown sugar, until sugar is incorporated.

In a separate, smaller bowl, whisk together almond meal, cocoa powder, salt, and baking powder. Set aside.

When chocolate and butter are melted, slowly add to eggs-sugar mixture, continuously whisking. Add dry ingredients, a little bit at a time, whisking to incorporate.

Pour mixture into prepared pan and bake 30-40 minutes, until a toothpick or knife inserted into the center comes out clean.

Serve warm or at room temperature (the longer it sits, the cleaner the edges are when you cut). Dust with confectioners' sugar, if desired.
Recipe Notes
This recipe may be doubled and cooked in a 9x11 inch pan. The cooking time was about the same - maybe a tad longer. Just be sure to use a toothpick to confirm the center is cooked.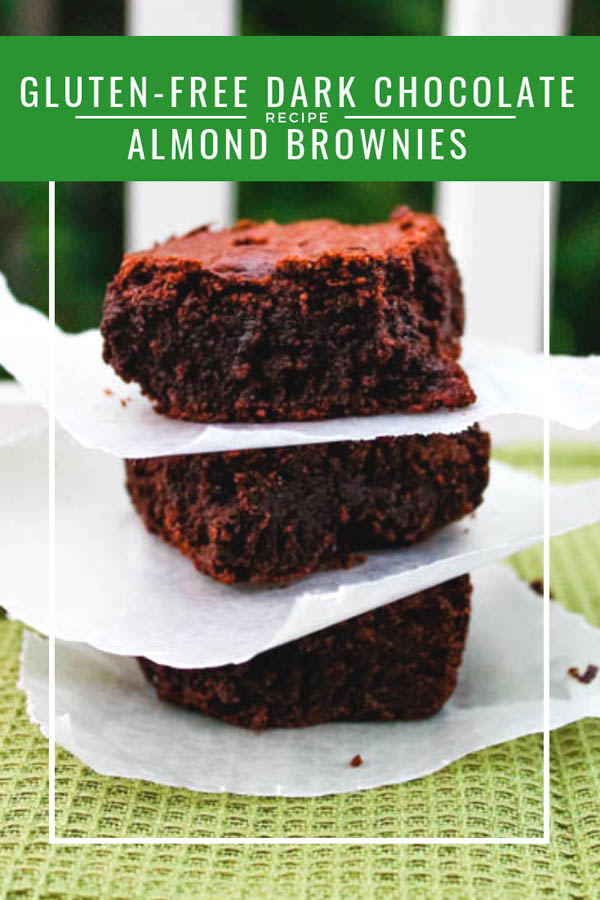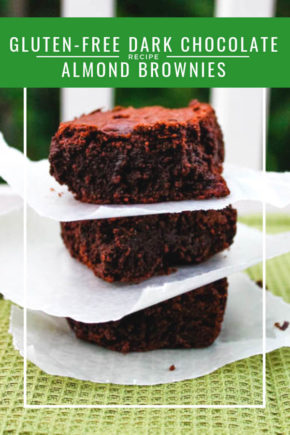 This recipe was adapted from Jenn Cuisine.
The formatting and photos of this post were updated in July 2018. The recipe remained the same.