One of the great things about summer are the BBQs and all the time outside. Almost every week, a bunch of us would head to the park with all sorts of goodies to grill on the park's charcoal grill. We' play volleyball or soccer, watch the kids on the playground, and maybe go for a walk or go kayaking. Then, we'd crank up the grill and enjoy lunch or dinner in the sun.
This salad is the perfect accompaniment to a summer BBQ. It can be made up to 3 days a head of time and served warm or at room temperature. Add as much fresh herbs you'd like – I loved it with lots of fresh basil.
Couscous & Grilled Veggie Salad
Adapted from Fine Cooking #73 (p. 59)
Serves 10-12
Ingredients for the Vinaigrette: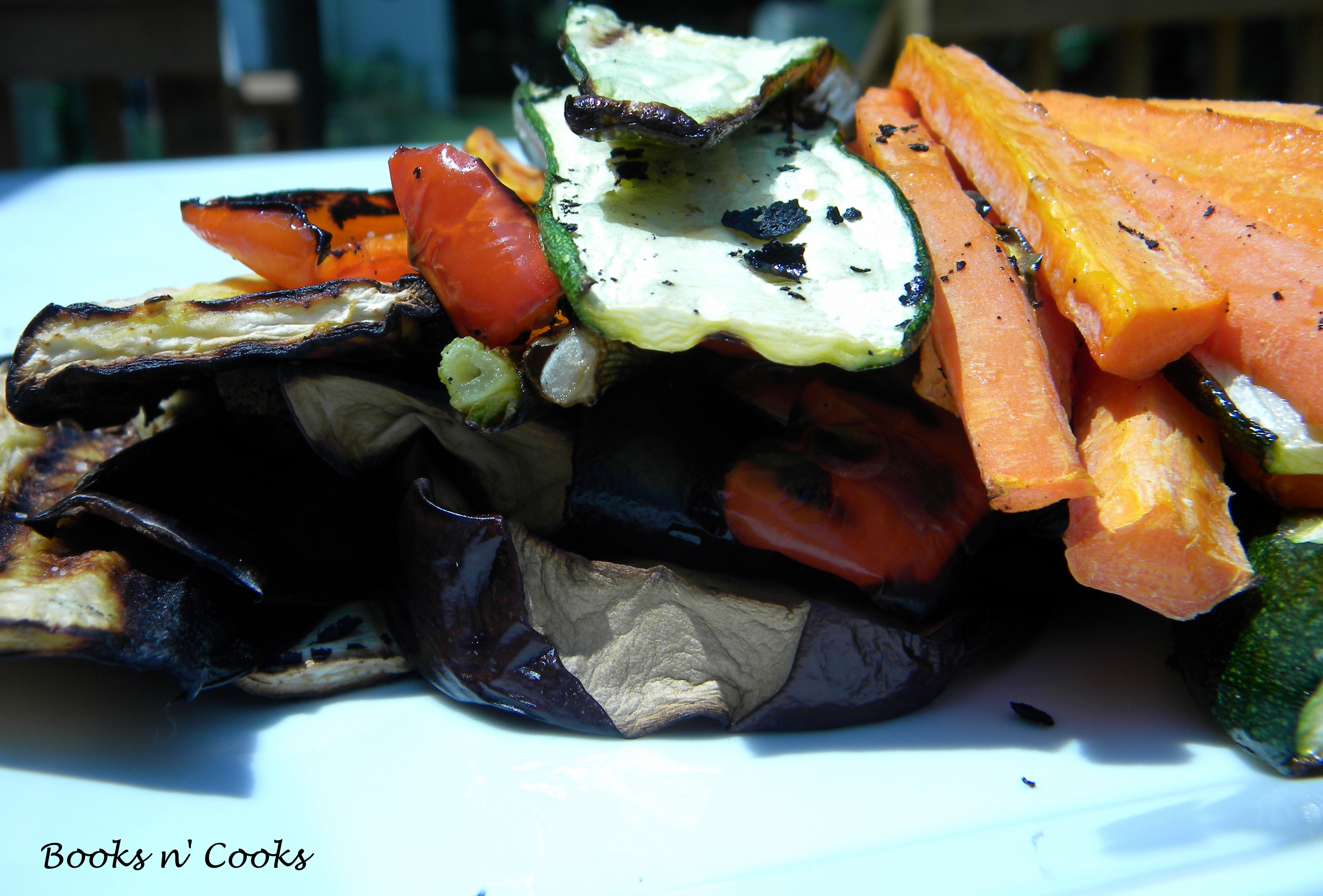 1/3 c. red-wine vinegar
1/8 c. chopped black olives
1 tsp. Dijon mustard
2/3 c. extra-virgin olive oil
Ingredients for the Salad:
extra-virgin olive oil
kosher salt
1 red or yellow bell pepper, cored and cut into 1-inch strips
3 small carrots, peeled and halved lengthwise
1 medium eggplant, cut into 1/2-inch strips
2 small zucchini, cut into 1/2-inch strips
1 small bunch scallions, trimmed
Ingredients for the Couscous:
1 Tbs. extra-virgin olive oil
1/2 tsp. kosher salt
1-3/4 c. uncooked couscous
2+ Tbs. chopped fresh basil (or mint, parsley, or a mix)
salt and black pepper, to taste
lemon juice, to taste
Make the vinaigrette: In a small bowl, whisk together vinegar, 1 Tbs. of the olives, mustard, and olive oil. Whisk in the remaining olives. Season to taste with pepper.
Grill the vegetables: Heat grill on medium-high heat. Brush veggies with oil and season with salt. Grill until veggies are marked and tender, turning as needed. The zucchini, peppers and scallions with be ready first, the eggplant second (be sure to make sure it's still a bit crunchy), and the carrots last. Let cool slightly.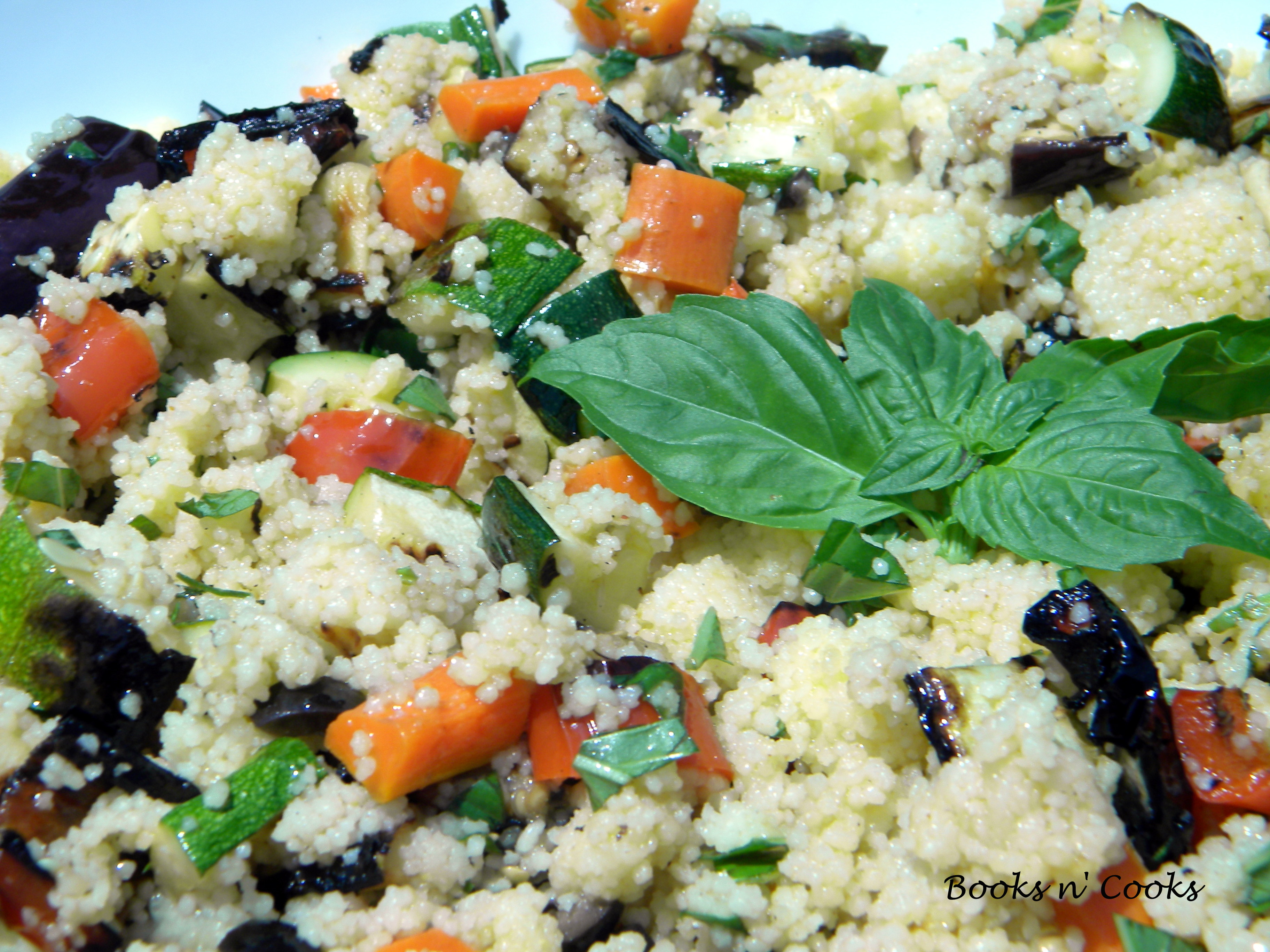 Put together the salad: Bring 2 c. water, oil add salt to a boil in a medium saucepan. Add couscous, stir to combine, and remove from heat. Let stand 5 minutes.
Chop veggies into 3/4-inch pieces. Toss with half of the vinaigrette.
Fluff couscous and toss with veggies, remaining vinaigrette and fresh herbs. Season with salt and pepper to taste.
Serve warm or at room temperature.