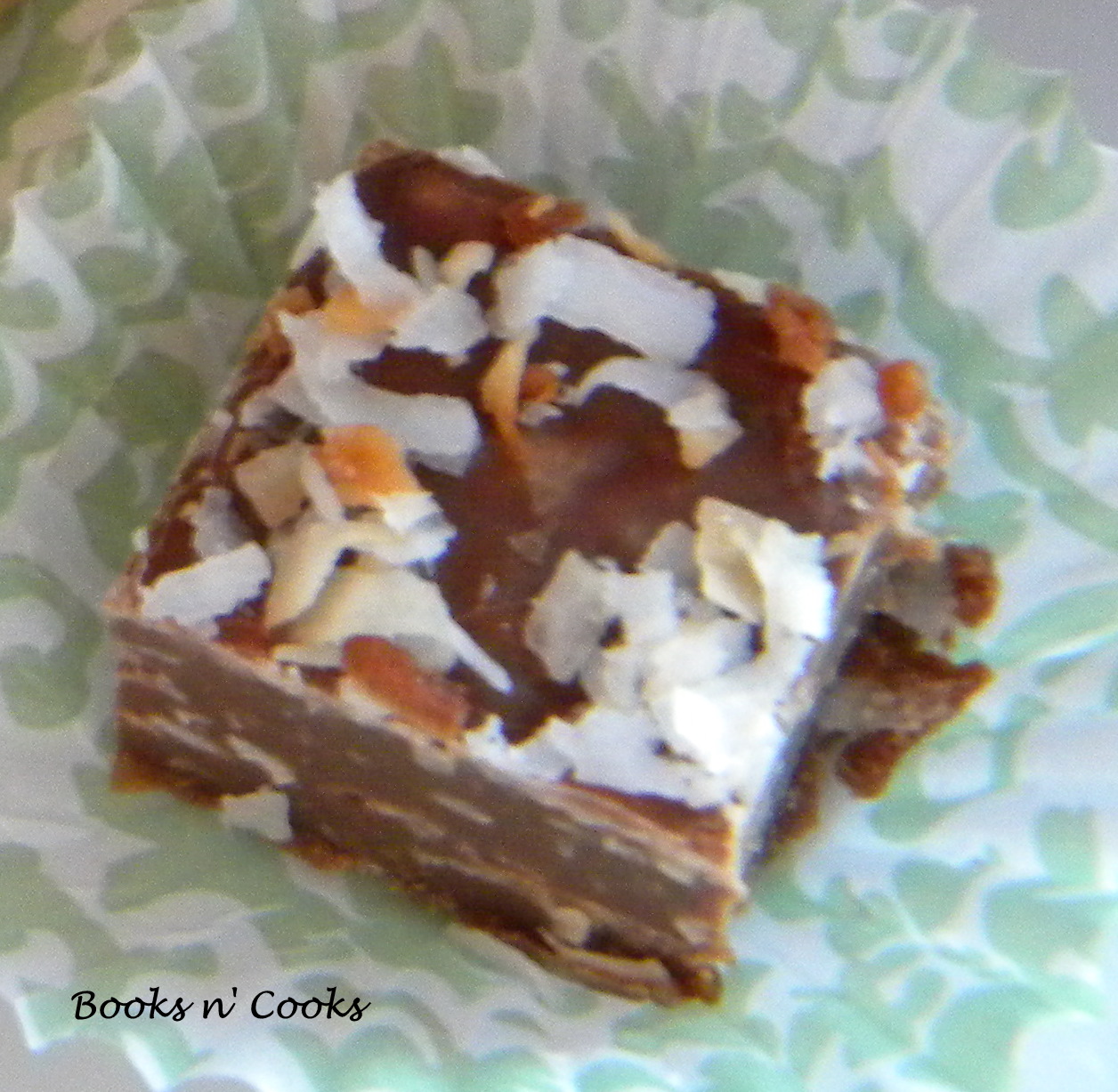 I'm not a huge Paula Deen fan, but this recipe was too easy not to try. It's a great recipe to make ahead for parties or to give as a gift. The fudge is just slightly sweeter than a plain chocolate fudge, thanks to the butterscotch chips. After our holiday party, there were only a few pieces left, so I call this recipe a success!
Chocolate "Dummy" Fudge with Coconut
Adapted from Paula Deen's Dummy Fudge Recipe
Makes a 9×9-inch pan (about 80 1-inch pieces)
Ingredients:
butter
1 c. semi-sweet chocolate chips
1 c. butterscotch chips
1-14 oz. can sweetened condensed milk
1 tsp. vanilla extract
1 c. toasted sweetened coconut (or nuts or other mix ins of your choice)
Butter a 9×9 inch baking dish. Line with parchment paper and butter the paper. Set aside.
In a bowl set over boiling water, melt chocolate and butterscotch chips and condensed milk. Stir regularly, until smooth. Remove from heat. Add vanilla and 3/4 c. coconut. Pour into the prepared baking dish, spreading to even it out. Top with remaining coconut.
Refrigerate until fudge is set, about 10 minutes.