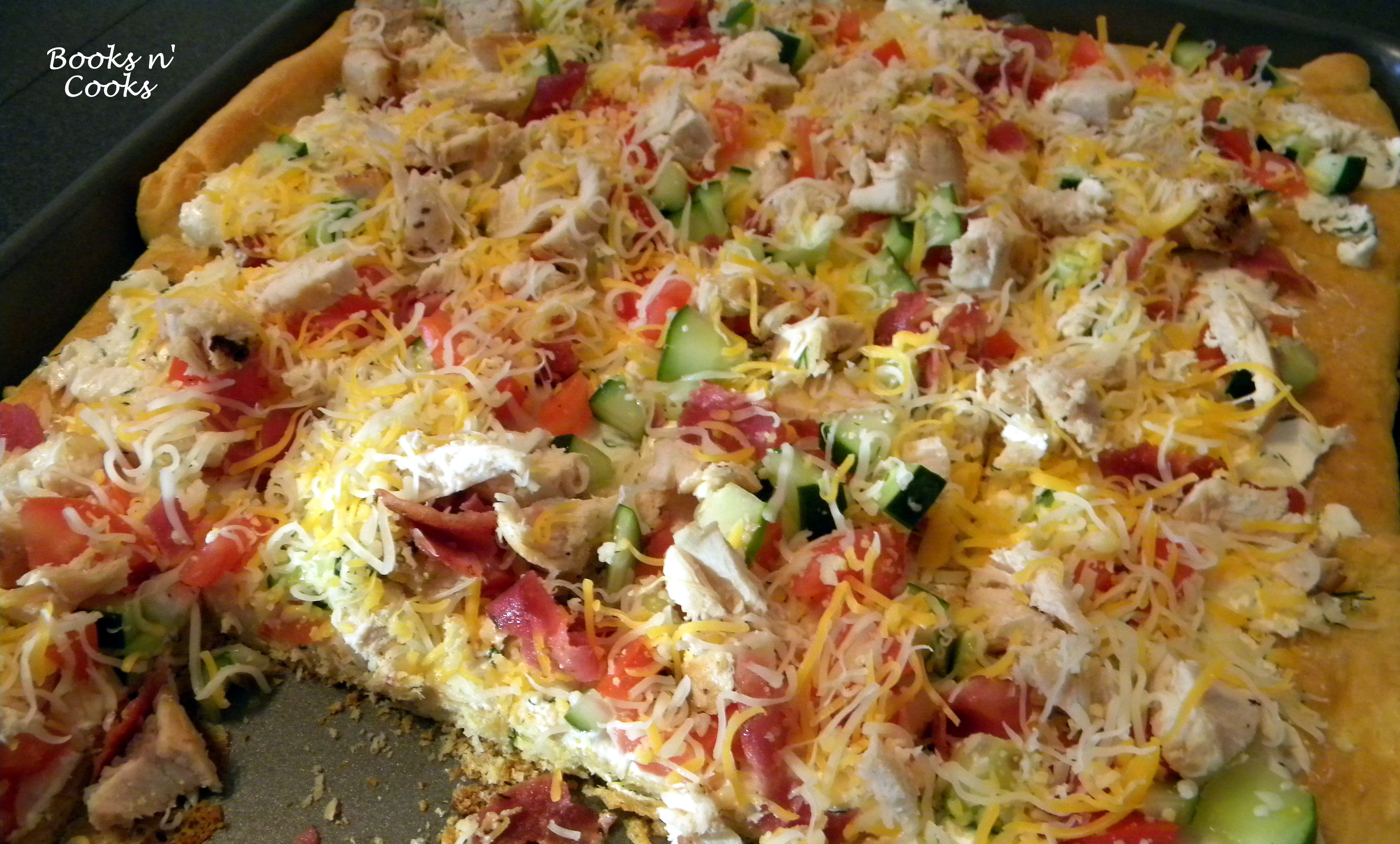 Did you ever have a meal at a friend's house, and instantly, the meal became one of your favorites? It's that dish you immediately try to work into your weekly menu, and immediately start nagging your friend for the recipe… For me, this Chicken Cobb Pizza went straight into the favorites list, from the moment I tried it at K's house. I've made it a couple of times since then, and have begged K to make it when we get together (including for "lunch" at 9am, 10 miles into our Sunday morning walks).
This pizza is pretty healthy in general (the original Pampered Chef recipe, using 1-10 oz. can chicken, says that two squares of this pizza is only 300 calories), but can be made even better for you with reduced-fat versions of the ingredients and even more veggies.
Thanks to K for sharing this great recipe!
Chicken Cobb Pizza
Adapted from Pampered Chef's Clubhouse Chicken Squares
Serves 4-6
Ingredients:
2-8 oz. pkg. crescent rolls
1-8 oz. pkg. cream cheese, softened
2 Tbs. mayonnaise
1 clove garlic, minced
1 tsp. fresh dill, chopped (or 1 tsp. Pampered Chef All-Purpose Dill Mix or dried dill)
1 1/2 c. cooked chicken, chopped/diced
1/2 small cucumber, seeded and chopped/diced
2 plum tomatoes, seeded and diced
1/2 c. shredded cheddar cheese
6 slices bacon or turkey bacon, cooked, drained, and crumbled
Make the Crust: Preheat oven to 375F.
Unroll one of package of crescent rolls on a baking sheet, with the longest sides of the dough running the length of the pan. With your fingers, seal in the perforations. Press the sides to form a crust.Repeat on a second baking sheet with the second roll of crescent rolls.
Back 12-15 minutes, until crust is golden brown. Remove from oven and set aside to cool completely.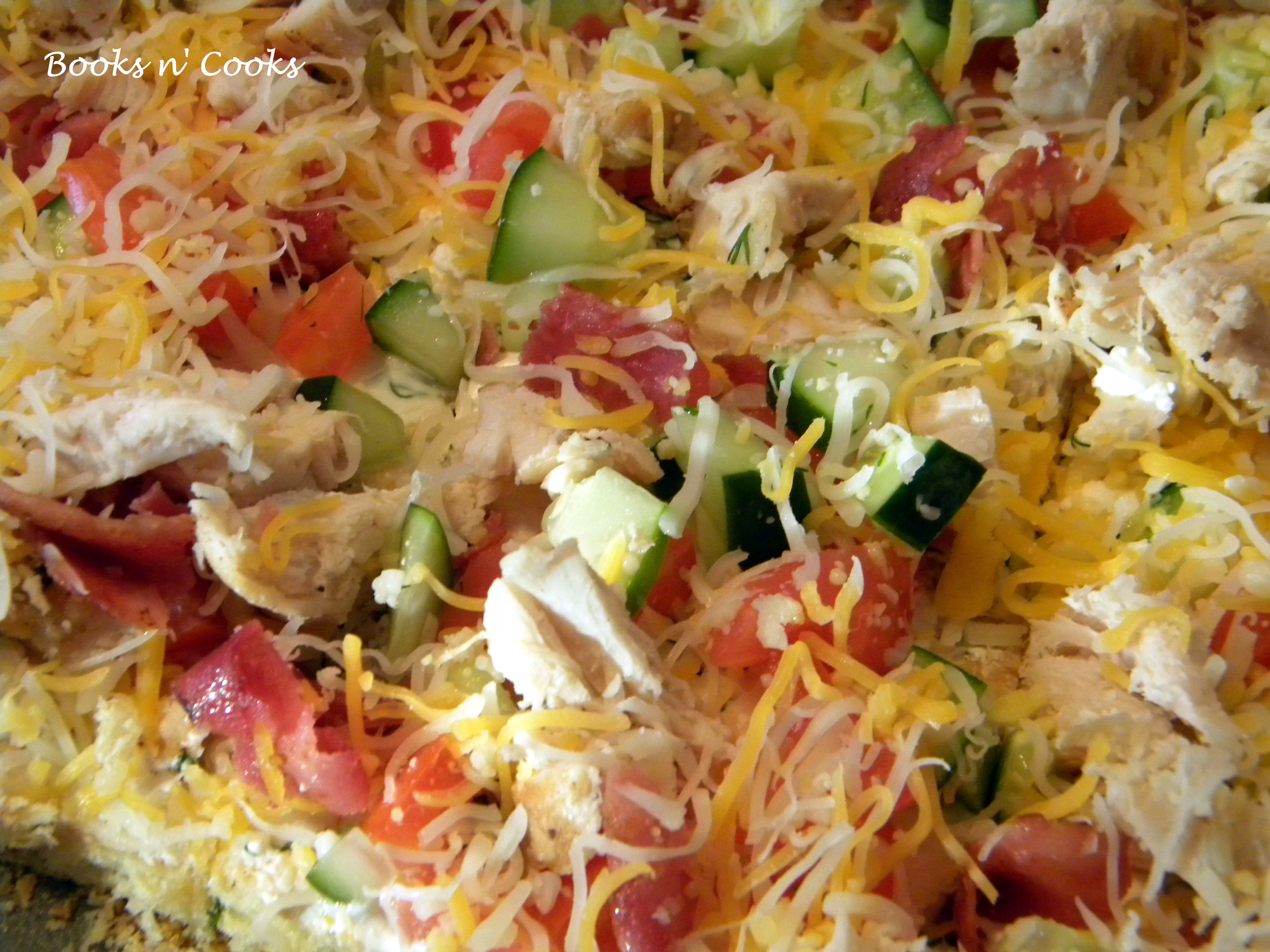 Make the "Sauce": In a small microwave-safe bowl, combine the softened cream cheese, mayo, garlic and dill. If the cream cheese isn't soft enough to mix thoroughly, throw in the microwave for 5-10 seconds.
Assemble the Pizza: When the crust is cooled, spread the dill mixture on top of each crust. Layer chicken, bacon, veggies, and cheese.
Note for preparing in advance: The "sauce" can be made in advance. If it sits overnight, it will be come very garlicky. Also, if put together far in advance, the shredded cheese tends to dry out. Sprinkle cheese on pizza as close to serving as possible.