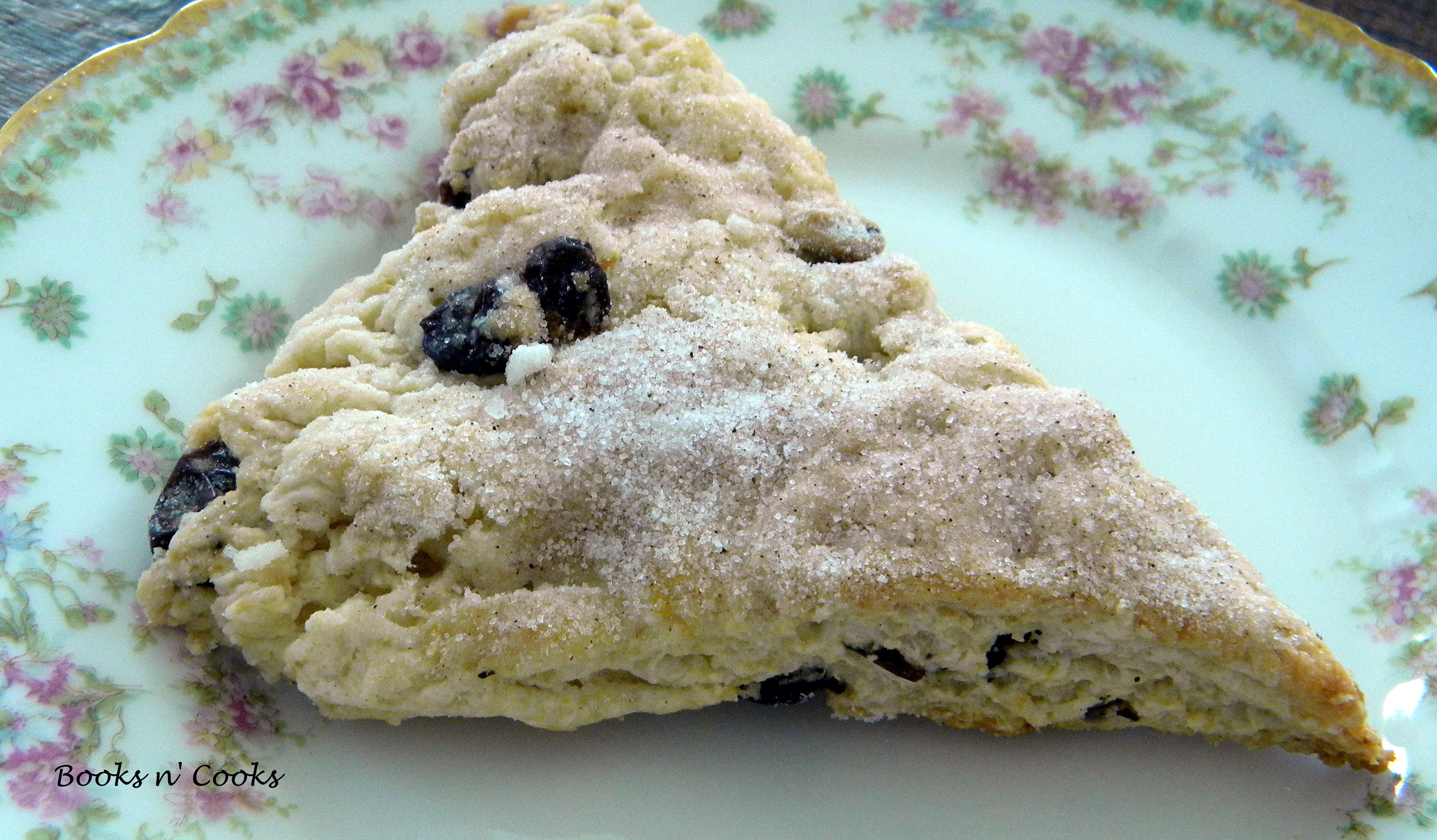 This scone recipe is one of the recipes my mom and I always fall back on, particularly when we have overnight guests. Last time I made them, I was at my parent's house. It was a little breakfast treat for my dad, as well as for the guests that were trickling in and out of my parent's house during Thanksgiving week. I even pulled out some of Mom's pretty antique china for the photo (the morning coffee didn't make the cut for the photo). Anyway, these scones are quick and easy to make and always come out just wonderfully. I usually use dried cherries or cranberries, but you can substitute any dried berry you'd like. The scones will keep for at least a week, if they last that long!
Dried Cherry/Cranberry & Walnut Scones
Adapted from Sour Cherry & Walnut Scones,
Fine Cooking No. 68 (p. 22)
Makes 8-12 Scones
Ingredients:
1/4 c. plus 3 Tbs. granulated sugar
1/4 tsp. cinnamon
1 c. all-purpose flour
1 c. cake flour
2 tsp. baking powder
1/2 tsp. baking soda
1/2 c. cold unsalted butter, cut into 1/2-inch cubes
3/4 c. dried cranberries, tart cherries, or other dried fruit
1/2 c. walnuts, coarsely chopped
2/3 c. buttermilk
Preheat oven to 375F. Line a baking sheet with parchment paper and set aside.
In a small bowl, mix the 3 Tbs. sugar with the cinnamon. Set aside.
In a large bowl, whisk flour, cake flour, sugar, baking powder, baking soda, and orange zest. Using a pastry blender, cut butter into dry mixture, until butter lumps are no larger than peas. Stir in cherries/cranberries and walnuts. Add buttermilk and stir with a wooden spoon (or your hands) until dry flour is no longer visible. The dough will be very wet and sticky.
Flour work surface and turn dough out onto floured surface. Pat into a 1-inch thick round. Cut into 8-12 wedges (I like 12 scones). Using a large, thin cookie spatula, transfer to baking sheet, 1-2 inches apart. Sprinkle with cinnamon sugar.
Bake 18-20 minutes, until the bottom and edges of the scones are lightly browned. Allow to cool for a few minutes on the cookie sheet before transferring to a wire rack to cool completely.
Serve warm or at room temperature.