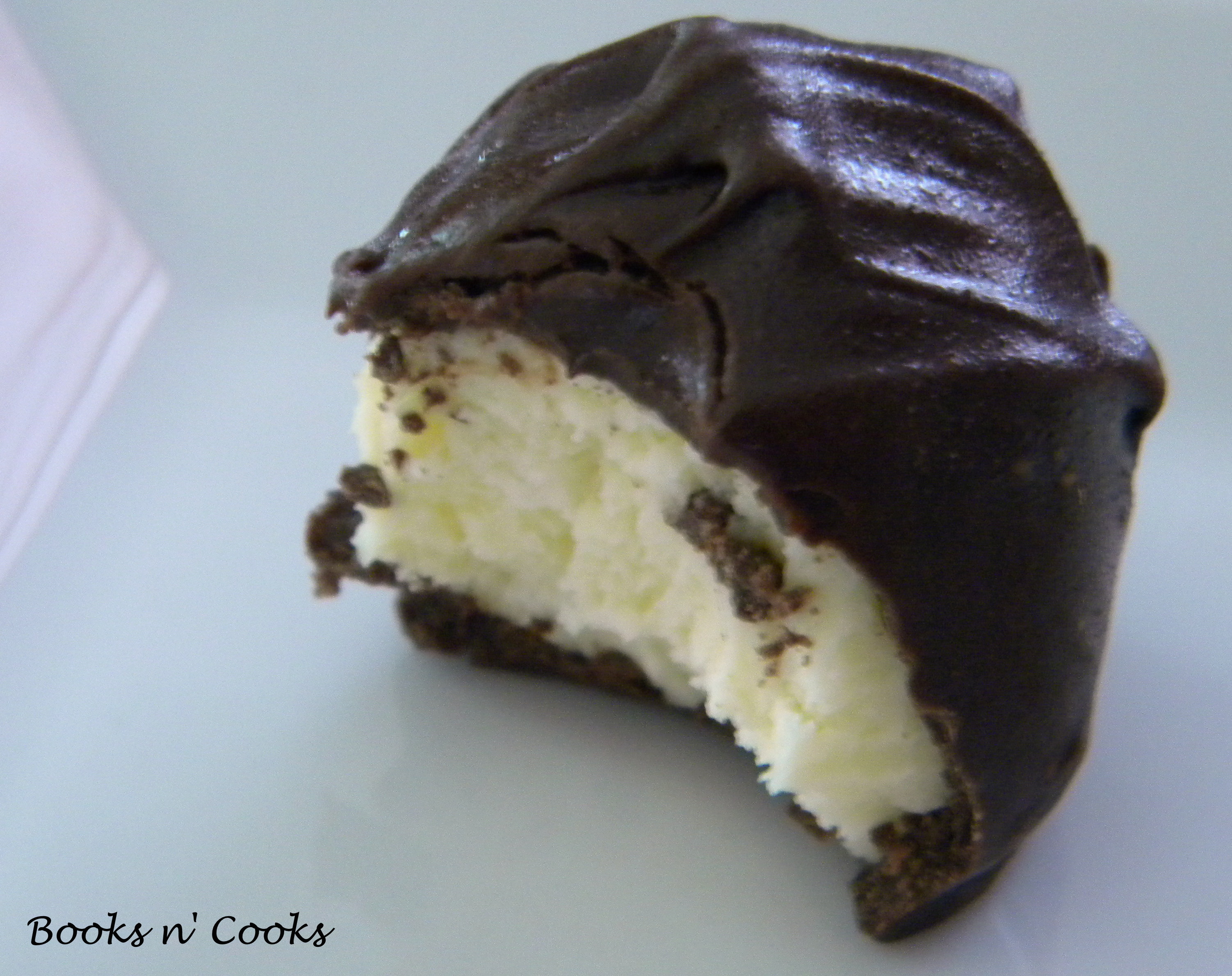 What's the perfect dessert for a Wine & Cheese Party? Why more cheese of course! These bite-sized goodies took a while to make but were a star of the party, so well worth it. Anything leftover will keep in the freezer, as long as you can hide them there. 🙂
Cheesecake Truffles
Adapted from Beantown Baker
Originally from Sticky, Chewy, Messy, Gooey by Jillian O'Connor
Makes about 60 truffles
Ingredients for Cheesecake Filling:
5 8-oz. pkgs. cream cheese, at room temperature
2 c. sugar
1/4 c. all-purpose flour
1/4 tsp. salt
5 large eggs
2 egg yolks
2 tsp. vanilla extract
1/4 c. heavy cream
The Rest of the Ingredients:
boiling water, as needed
2 lb. semi-sweet or dark chocolate, finely chopped*
4 Tbs. vegetable shortening*
assorted decorations as desired (i.e. chopped nuts, sprinkles, chopped peppermint, etc.)
* Note: You can use candy melts instead of the chocolate / shortening mixture.
Make the Cheesecake:
Preheat oven to 325F. Set water aside to boil.
In a stand mixer on low-speed, combine cream cheese, sugar, flour, and salt until smooth. Add the eggs and egg yolks one at a time,  until thoroughly combined. Add in vanilla and cream.
Grease a 10-inch cake pan. (The directions specifically said not to use a springform pan, but since my cake pans looked small, I did anyway – it turned out just fine.) Pour the patter into cake pan, and place pan in a larger roasting pan. Fill roasting pan with boiling water until it reaches halfway up the sides of the cake pan.
Bake until cheesecake is firm and slightly browned on top, about 65 minutes (the directions said 35-40 minutes, but my was not even close to cooked at that point!)
Remove cheesecake from water bath and let cool completely. Cover with plastic wrap and refrigerate until very cold, at least 3 hours.
Make the truffles:
Line a baking sheet with parchment paper.
Remove cheesecake from freezer and scoop into small balls –  I used a small ice cream scoop. Roll into a ball and place on prepared baking sheet. Freeze uncovered until hard, 1-2 hours.
When frozen, prepare the chocolate for dipping. Melt half of the chocolate and shortening in a double broiler or in the microwave. Stir until completely smooth.
Lay another sheet of parchment paper on a cookie sheet or on the counter top (my kitchen was awfully warm so I put it on the cookie sheet so that I could refrigerate the truffles, ensuring that they hardened completely.)
Remove cheesecake balls from the freezer and dip into the prepared chocolate. If desired, roll or drizzle with your favorite toppings. Set of parchment paper to harden, refrigerating if necessary.