This post was created to be entered into the Food and Wine Conference Make It With Milk recipe contest, sponsored by Florida Dairy Farmers. I received no compensation for this post. All opinions are my own.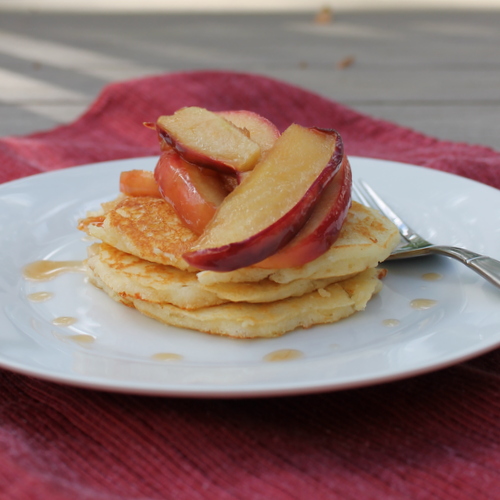 In a couple of weeks, I'll get to live it up in all my foodie glory at the Food and Wine Conference in Orlando, Florida. Although it's the conference's 5th year, this will be my first year attending. I'm beyond excited. The Food Wine Conference brings together bloggers, small business owners, winemakers, chefs, public relations professionals, traditional media, new media, authors and brands and covers topic such as social media, cookbook writing, and food photography. Be sure to check out their website for more information on the conference, the schedule, and the sponsors, as there's still time to register.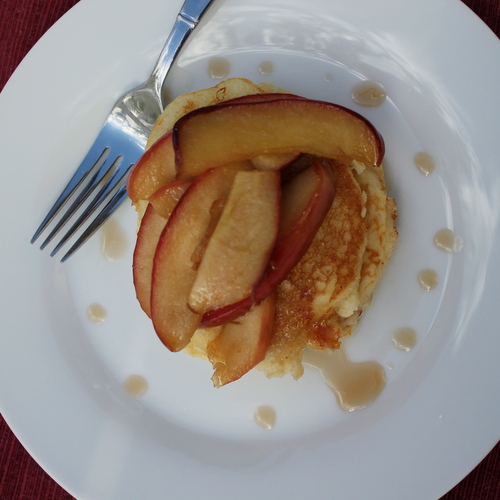 I've been stalking the conference's website and Facebook page for the past couple of weeks in excitement. The announcement of the Make It With Milk contest completely derailed my productivity at home, as I wracked my brain for ideas on what to make for it. A milkshake was the first thing that popped into my mind. But I have a secret to share. I am incredibly unadventurous when it comes to milkshakes. Vanilla. Just vanilla. Pure perfection. I'm much happier to experiment with pastas, soups, and breakfasts… the latter of which won out.
My kids are currently obsessed with pancakes. They put enough syrup and sprinkles on them that I can experiment with flavors and not hear the "it looks different" whines. And thus, the cheddar-cornmeal pancake was born. The kiddos drowned the pancake in syrup while my hubby and I enjoyed the savory pancakes, brightened by the sharp cheddar, topped with sweet brown sugar apples. Win, win for everyone.
Cheddar-Cornmeal Pancakes with Brown Sugar Apples
By Books n' Cooks
Serves 4-6
Ingredients for the Brown Sugar Apples: 
4 Tbs. unsalted butter
3 small to medium-sized apples, thinly sliced
1/2 c. light brown sugar
Ingredients for the Pancakes: 
1 c. all-purpose flour
1 c. cornmeal (I used white but yellow would give the pancakes some nice color)
2 c. milk (I used 2% but use whatever you have on hand)
2 large egg
1 tsp. salt
2 Tbs. baking powder
4 Tbs. vegetable oil
5 oz. sharp cheddar cheese, shredded (a heaping cup)
cooking spray
Make the Apples: In a large skillet, melt butter over medium heat. Add butter and half of brown sugar. Cook, stirring occasionally for 10 minutes. Add remaining 2 Tbs. of brown sugar and continue to cook, stirring occasionally, until apples are softened, about another 10 minutes.
Make the Pancakes: While the apples are cooking, make the pancakes.
Preheat an electric frying pan to 250F, or a large skillet (non-stick if you have one) over medium-low heat.
Add all ingredients except cooking spray (duh!) in a large bowl and whisk to combine.
Spray frying pan/skillet with cooking spray. Use an ice cream scoop, large tablespoon, or 1/8-cup measuring cup to portion pancakes into prepared pan, giving them at least an inch in between – they'll spread. Cook until bottom is set and top is starting to bubble a little bit. Flip and continue to cook for another couple of minutes until cooked throughout. Remove from pan and repeat until batter is used up.
Serve hot topped with brown sugar apples.
Save