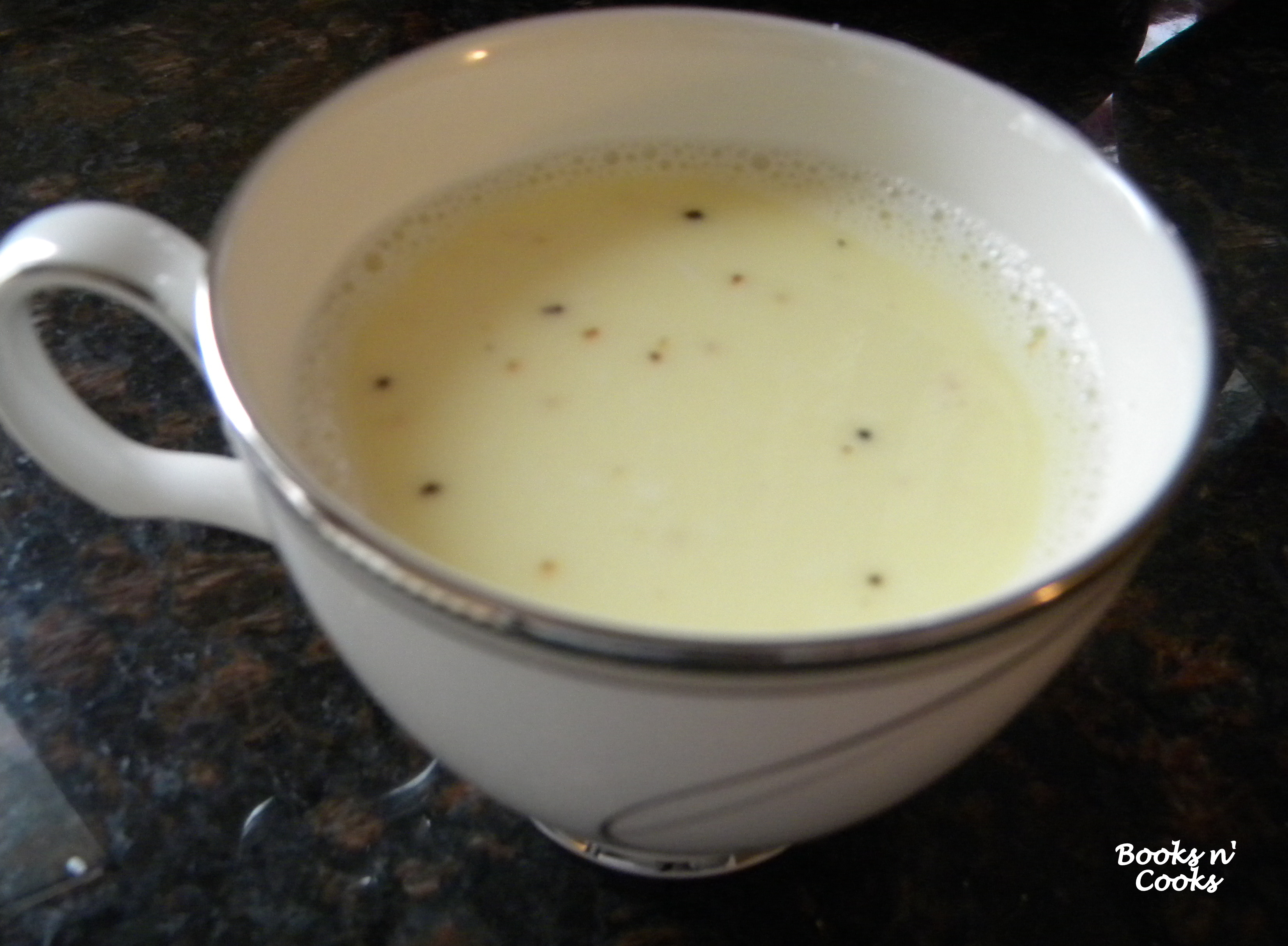 I saw a recipe for a Cardamon-Clove White Cocoa in a new cookbook I was given, Williams Sonoma's Cooking for Friends (p. 235).  I have only had cardamom once, in a cranberry pear tart, and really enjoyed the flavoring and wanted to try it out again.
This recipe was inspired by that in the WS cookbook, but has been simplified so that it could be a quick afternoon snack on a cold day. It's got a great, light flavor of the cardamon and white chocolate. Enjoy!
Cardamom White Hot Cocoa
Serves 1
Ingredients:
2 oz. good quality white chocolate, chopped
1 c. whole milk
a heaping 1/8 tsp. ground cardamom, plus some for sprinkling
In a small saucepan, heat milk and cardamon until hot and almost simmering. Remove from heat. Add white chocolate  and whisk until chocolate has melted.
Pour into a mug.  Serve hot with a sprinkle of cardamon on top.