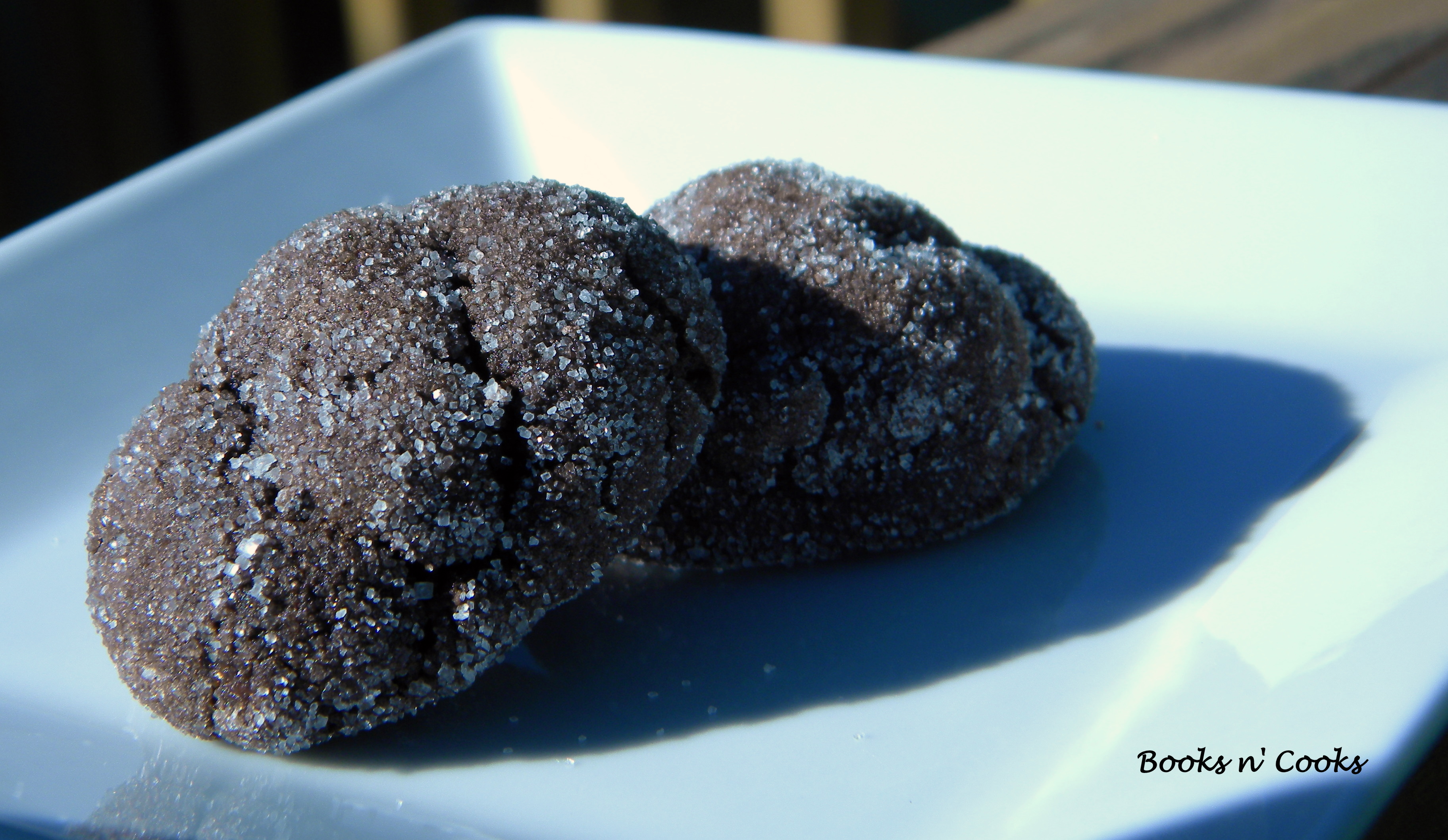 One of the things I think everyone should have in their recipe book is a dessert  that doesn't require flour. Fine Cooking's Dark Chocolate Crackles have saved by butt more than a few times when I forgot to visit the baking aisle at the grocery store. Light and chocolaty, they were always a crowd pleaser. Now, I add these Cappuccino Crinkles to my list of desserts that don't require flour. These are a bit more bitter and have just a hint of that wonderful coffee flavor.
Cappuccino Crinkles
Adapted from Better Homes & Garden's New Cookbook
Makes 3-4 dozen cookies
Ingredients:
1/3 c. butter
1 c. packed brown sugar
2/3 c. unsweetened cocoa powder
1 Tbs. instant coffee
1 tsp. baking soda
1 tsp. ground cinnamon
2 egg whites
1/3 c. low-fat vanilla yogurt
1 1/2 c. all-purpose flour
1/2 c. granulated sugar
Make the Dough: In a stand mixer set to medium speed, beat the butter for a minute, just to soften it up. Add brown sugar, cocoa powder, coffee, baking soda, and cinnamon, beating until combined. Add egg whites and yogurt, again beating until combined.
Scrape down the bowl and then add flour, 1/2 a cup at a time – you'll probably only need 1 1/4 cups. The batter will be thick and quite sticky. If you add the last 1/4 cup of flour, be warned that it will probably end up mostly at the bottom of the bowl.
Refrigerate the batter for 3 hours.
3 hours later… Preheat oven to 350F and line a baking sheet with parchment paper.
Pour granulated sugar into a bowl. Roll truffle-sized balls (about a teaspoon of dough, which will still be sticky) and coat with sugar. Place cookies on prepared baking sheet.
Bake 8-10 minutes, until edges are firm and tops are beginning to crackle.
Allow to cool a few minutes on a baking sheet before moving to a wire rack to cool completely.