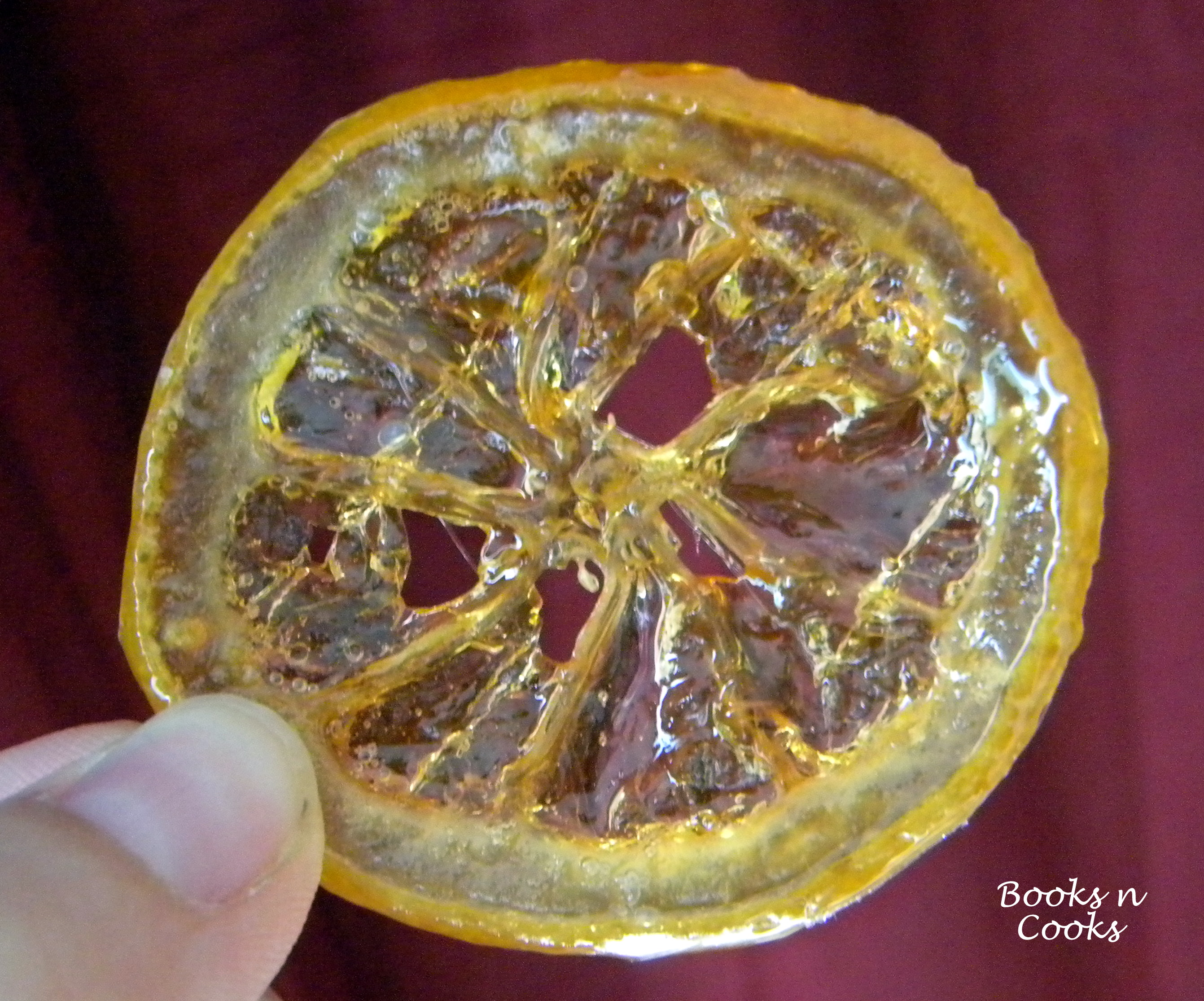 Go Big Or Go Home
This is a big year for many of my friends – the bit 3-0. Everyone is choosing a different way to celebrate. We had a ladies weekend at the spa for the first 30th birthday of the year, enjoying massages, pedicures, wraps, and the like for one friend's birthday. For the second and most recent birthday, another friend hosted a birthday BBQ and asked K and I to bake her cupcakes. We were excited to provide dessert for the BBQ and the three of us made a night out of baking. We had a great night munching on a tomato-mozzarella tartlet, drinking limoncello cosmopolitans (had to beg a neighbor for ice), and baking up a storm. For the celebration, we made Cosmo Cupcakes and Lemon-Limoncello Cupcakes or what K's friend fondly dubbed "boozecakes."
In the spirit of "go big or go home," I decided to garnish my Limoncello Cupcakes with slices of candied lemon.  These sweets were easy to make, but did take a while. It took about two days before the syrup to dry enough for me to handle them. Completely worth it. Like any good cook, I had to try the lemon slices before serving… again and again and again. They're very sweet, with a slightly stronger taste in the candied rind, and set on top of a cupcake, make a striking presentation. Not going to lie, I was also eating the leftover lemon syrup with a spoon (but would probably be a great addition to a hot or sweet tea or mixed drink).
 Candied Lemon Slices 
Adapted from Use Real Butter
Makes 1-3 dozen slices
Ingredients: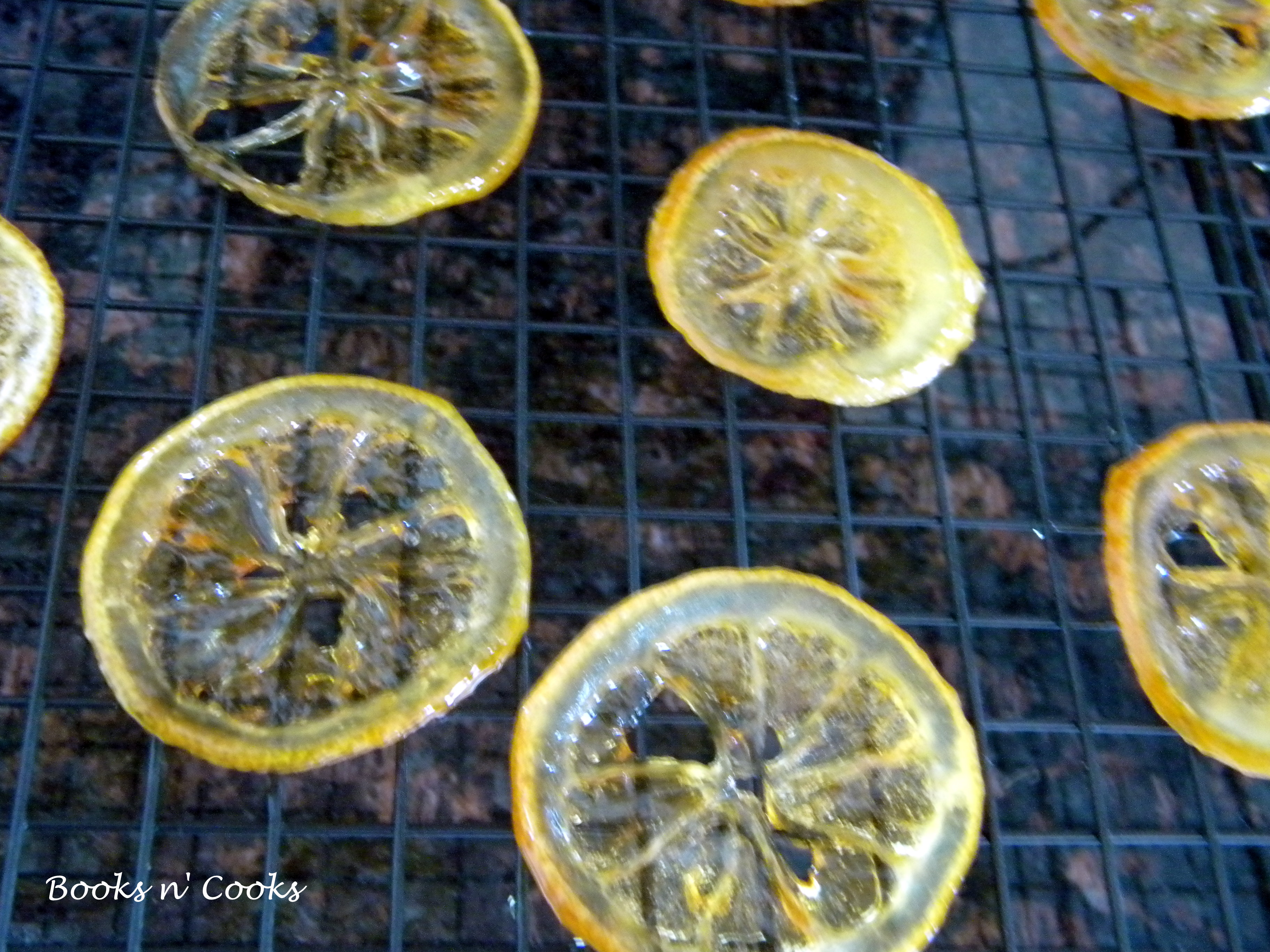 1-3 lemons
2 c. sugar
water
Cut lemons into thin slices, about 1/8 inch thick, 10-12 slices per lemon. If the slices tear easily, they're too thin.
In a medium saucepan, bring water to a boil. While waiting for the water to boil, prepare an ice bath and set aside. When water is boiling, blanch lemons for 1 minute. Remove with a strainer and plunge into ice bath to stop the cooking.
In another medium saucepan (or the one you just used) over medium heat, bring 1 c. water and the sugar to a boil. Stir until sugar is dissolved. Lower to a simmer and add lemon slices. Simmer for 1-2 hours (I did about 90 minutes).
As water boils, set a wire cooling rack over a cookie sheet lined with parchment paper or aluminum foil.
With a set of tongs, remove slices from syrup, allowing excess sugar to drop off, and set on a wire rack to dry. This may take up to 48 hours.