We're a week into December and I have no idea where 2012 went. I'm actually having a hard time believing it's almost Christmastime,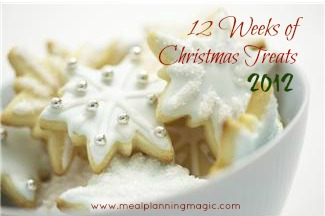 probably because we haven't put up our tree or any decorations. I've been staring jealously at the Christmas lights up in the neighborhood and the Christmas trees that friends have set up. I'm sure it'll feel more like Christmas when we meet up with our families – festive decorations, all the family in town… but I do wish that we had moved last month so that I was able to decorate for the holidays.
The house is about half packed, including all of my baking supplies packed. These cookies were the last batch of baked goods that I was able to whip up before moving. The cookies are tucked out of sight in the freezer, a reward for our friends who are helping us move. While the cookies were a little flatter than I expected, I loved the flavor – a burst of espresso and a sweet bite from the dried cherries.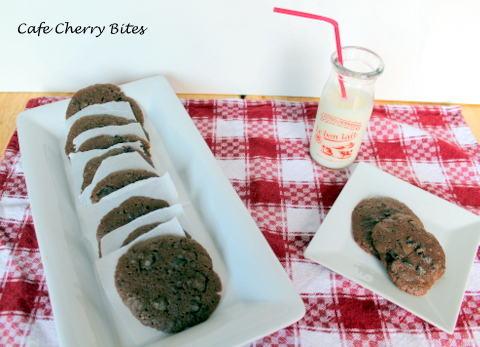 Cafe Chocolate Cherry Bites
Adapted from The Pastry Queen, p. 133
Makes 3 dozen cookies
Ingredients:
1 c. unsalted butter, at room temperature
1 1/4 c. light brown sugar, packed
2 large eggs
1 Tbs. instant espresso powder (I used 2 packs of Starbucks Via)
1 Tbs. boiling water
1 Tbs. vanilla extract
1 1/4 c. all-purpose flour
1/4 c. unsweetened cocoa powder
1 tsp. baking powder
1/4 tsp. salt
1 c. semisweet or bittersweet chocolate chips
1 1/2 c. halved or quartered dried cherries (I cut them to the size of the chocolate chips)
Preheat oven to 350F. Line two baking sheets with parchment paper and set aside.
In a stand mixer fitted with the paddle attachment, cream together butter and sugar on medium-high speed until lighter in color and fluffy, about 1 minutes. Lower speed slightly and add eggs, one at a time. Scrape down sides of the bowl.
In a small bowl, stir together espresso powder and boiling water. Add espresso water and vanilla to mixing bowl, and beat on medium-low speed until combined, about 30 seconds. Lower speed and add flour, cocoa powder, baking powder and salt. Scrape down sides of the bowl. Add chocolate chips and chopped dried cherries – combine with the mixer on low speed or fold in with a rubber spatula.
Using an ice cream scoop, portion cookie dough onto prepared baking sheets, leaving about 2 inches between each cookie. Bake for 8-10 minutes, until cookies have set. Remove from oven and allow to cool on a baking sheet for 10 minutes before moving to a wire rack to cool completely.
Store in an airtight container for 2-3 days, or freeze, well-wrapped, for 1 month.