Full of twists and turns, The Wife Between Us is a psychological suspense novel that will get you hooked. Just be warned – assume nothing!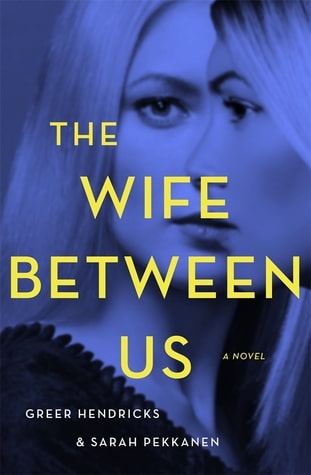 Nelli. Vanessa. Emma.
A jealous ex-wife. A stalker. The perfect husband.
But there is more than what meets the eye.
There are so many twists and turns in this novel that it's impossible to give a good summary without spoilers. The book jacket, which is also published as the Goodreads summary, doesn't give you any more than I have above. The greatest take away is this: don't make assumptions. You might think you know what story is unfolding, but it's unlikely you'll be correct.
Review of The Wife Between Us by Greer Hendricks & Sarah Pekkanen:
I saw The Wife Between Us on bookshelves and in reviews for a while – and it sat on my bookshelf for quite a while too. I really enjoyed the book and wish I had been on vacation by a pool or beach to really binge on it, rather than trying to squeeze in chapters before bed. Some reviews I read complained that the book was slow, not enough mystery, perhaps confusing. This book isn't a mystery, but rather fiction with a good bit of suspense. I went into the story with no idea about what it was about – I didn't actually read the book jacket until I was finished – so had no preconceived notions about what to expect.
That being said, I found the book engaging and curiously fascinating. So many things were hinted at, but nothing was spelled out. I wanted to keep reading to really understand what was going on. I did think that the authors did a good job of being unpredictable. My assumptions as I was reading were definitely wrong!
The characters in this book are not particularly likeable, although none are so abhorrent or annoying that it turned me off. All of the characters are mostly characterized by more negative features such as jealousy, obsession, alcoholism, being disingenuous… While I didn't particularly like any of them, some did evoke a sense of empathy in me. And I did feel that all of the flaws worked with the story being built.
In reading reviews, it seemed like most people either loved or hated The Wife Between Us. I did enjoyed it, and thought it would make a great vacation read.
Did you read it? What did you think? Leave me a comment and let me know!
words