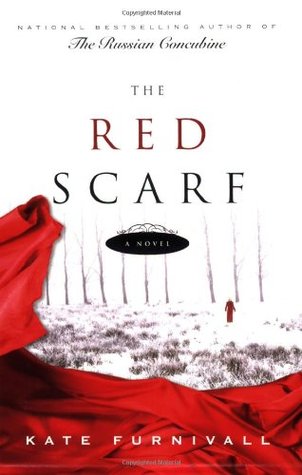 {Book Review}
The Red Scarf
By Kate Furnivall
Men and women taken to Soviet labor camps in the early 1930s endure day after day of manual labor until they cannot physically work anymore. It was a terrible fate for many, including Sofia. But unlike so many of the women in camp with her, Sofia remained hopeful and dreamed of freedom. She had her friend and fellow prisoner, Anna to keep her positive. Anna told story after story of her childhood filled of parties and her childhood love for a revolutionary named Vasily.
When Anna's health suffers to the point where she must escape or would die the next winter, Sofia plots her escape. Sofia is successful and makes the long, hard journey halfway across Russia to the village where she believes Vasily lives, in disguise. There, she is adopted by a gypsy family and gradually becomes integrated into the town, earning the trust of (and falling in love with) the man she believes to be Anna's Vasily. Her ultimate goal is to convince Vasily to return to the came with her to rescue Anna. (And that's where this summary will end, so that I don't give anything away.)
Review/Recommendation: I picked up this book after a friend and fellow fan of Russian historical fiction recommended the author to me.  I have sort of a mixed opinion about the book. One the one hand, it was a decent story and kept me engaged. It was a very optimistic and fantastic view of communist Russia. I mean, not only do you have a malnourished girl escaping from a Soviet labor camp, but she survived a trip of hundreds of miles and becomes more or less accepted into a town fairly easily, despite being such an unknown person. I don't want to give away the ending, but let's just say that it was even more incredible than what I just described. Oh, yeah, and there was a bunch of magic in there too.
But this is where the realist in me comes in. I know the story is completely historical fiction, but it just seemed way too incredible, too far from the plausible for me, as a someone who studied Russian history a pretty good bit. I can appreciate a good historical fiction, but something difficult to articulate nagged at me a bit about this book.
Overall, the book was entertaining and a pretty good read. I've got another of Furnivall's on my bookshelf that I'll definitely read – it'll be interesting to see if the same "plausibility" factor bugs me the way it did in this one.
Grade: B