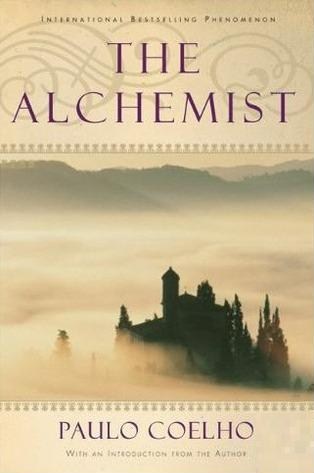 {Book Review}
The Alchemist
By Paulo Coelho
The Alchemist is one of the first book written by Brazilian author Paulo Coelho – first published in 1987, and then reprinted and translated into 67 languages (the greatest number of languages a book has been translated into while the author was still alive).
The Alchemist is the story of a young shepherd boy from Andalucia, Spain who sets out to fulfill his "personal legend," a quest to find a treasure that is supposed to be at the pyramids of Egypt. Guided by signs and unlikely strangers, the shepherd persevered and searched his treasure for (I believe) over a year.
I really enjoyed The Alchemist and the idea behind it – to follow your dreams and not to give up. The story almost had a fairytale-like quality to it – it was filled with adventure, courage, faith, and a bit of magic.
As I read, I could picture the scenes in my head, which says a lot about this new author. I look forward to checking out some of Coelho's other books, which have hopefully been translated into English!
Book Club: Inspired by the little boy from Andalucia, we had a tapas party for the book club meeting. Here's the menu!