Book Review: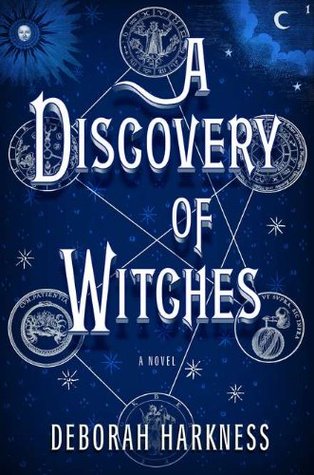 A Discovery of Witches
By Deborah Harkness
Diana Bishop was born a witch but after her parents died, she wanted nothing to do with being a witch. She avoided it every way possible – she refused to use her powers and refused to learn about witchcraft from her aunts. Instead, Diana ran, rowed, and did yoga to get out her excess energy caused by the bottled up magic.
One day, everything changed. While doing research in an Oxford library, Diana calls up an ancient alchemy manuscript, Ashmole 782. The manuscript is cursed and releases a long chain of events that forced Diana to return to her roots. She gets thrown into a world of vampires and unknown magic, mystery and conspiracy.
Recommendation: If you enjoy the paranormal, than this is a book for you. Stories of witches, vampires and daemons are intertwined with the present and the past. There was just enough flare of romance, violence, and mystery to keep the reader engaged.
I've heard someone compare A Discovery of Witches to Twilight. If that's what you're thinking, I would disagree. Sure, A Discovery of Witches has love between a vampire and a non-vampire, but I felt this book was a far cry from the Twilight series. While still classified as a young adult book, it did not feel like one while reading it. The characters were older and much more mature. There were scholarly strands running through the book as the characters consistently referenced alchemy and great authors and works of the past.
I was disappointed when the book ended. I wanted to reads the next part of the story. You know it's a good book when you keep thinking about it after you're done, and stalk the author's website for information about the next book. Unfortunately, book 2 in the trilogy, Shadow of Night, isn't due to be released until summer 2012. It's going to be a long way
Edit: Read my review of Shadow of Night, book two in the series, here and book three, Book of Life, here.
[amazon_link asins='0143119680,B00G3L6KQI,0399564519,0143123629,0147517729′ template='ProductCarousel' store='booksncooks-20′ marketplace='US' link_id='c2548a68-d063-11e8-8987-1dc6b88ea03e']