This easy, three-ingredient cocktail is a lightly sweet with savory sage undertones.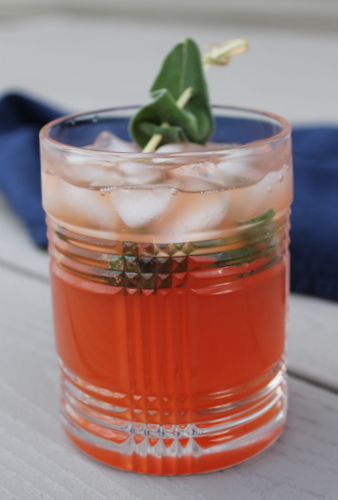 Wow. Ok. So February was a bit more hectic than I had guessed. Not only was work busy and we had family visiting, but most of our household was sick at least one, if not twice, during the month.
Things are starting to settle down now. The house is almost put back together after visitors, birthday presents for Miss. Hazelnut, and a number of sick day stuck in the house. The end to my big project at work is in sight, so hopefully no more long days and weekends in the office. I'm looking forward to being able to enjoy the nice weather with the kiddos, get back in the kitchen, and resume blogging and crafting.
This past weekend, I savored an hour to myself. After working all morning, the naptime hour was glorious. I made myself a cocktail – a glass of this Blood Orange-Sage Vodka Soda – which I photographed just for you, and enjoyed a whole, uninterrupted hour savoring the cocktail and watching Fixer Upper. It was amazing.
I've got one more week to go until my big deadline, and I'm counting down the days until I have free time again. I have a whole list of recipes to make for you and I'm counting on weekends to start blogging again. In the meantime, enjoy this very simple cocktail recipe.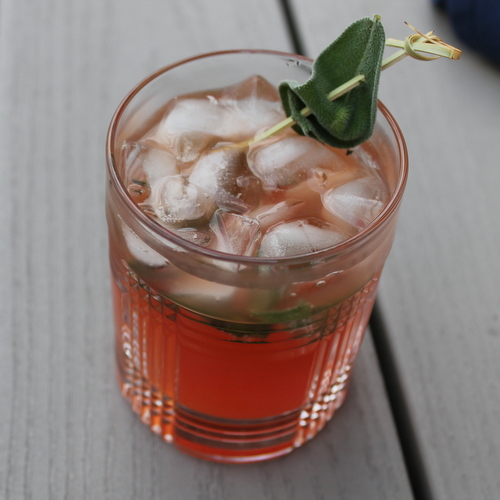 I saw this recipe – or a similar version – online a few years ago and have been making it ever since. It's made with ingredients I always have in the pantry and the freezer. (Tip: If your sage plants grow wild every year, freeze the whole leaves for use later in the year. The frozen leaves work particularly well in this drink.) And I love the use of sage to contrast to the sweet soda. I hope you enjoy it as much as I do.
Cheers!
Print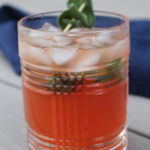 Blood Orange-Sage Vodka Soda
This easy, three-ingredient cocktail is a lightly sweet with savory sage undertones.
Ingredients
6

large sage leaves

plus more for garnish (if desired)

4

oz.

good-quality vodka

1-12

oz.

can Blood Orange San Pellegrino

ice
Instructions
Place 3 sage leaves at the bottom of two old-fashioned glasses. Muddle. Add 2 oz. vodka to each glass. Stir gently and allow to sit for a minute so that the vodka absorbs some of the sage flavor.

Fill each glass halfway with ice and top with San Pellegrino. Garnish with a fresh sage leaf, if desired.

Serve immediately.