Talk about a roller coaster! Last year was filled with so many ups and downs, and so many curveballs. It seemed like "normal" changed every couple of months, making it hard for me to keep up with life and stay motivated. 2021 was a quieter year here on Books n' Cooks, but it was still delicious.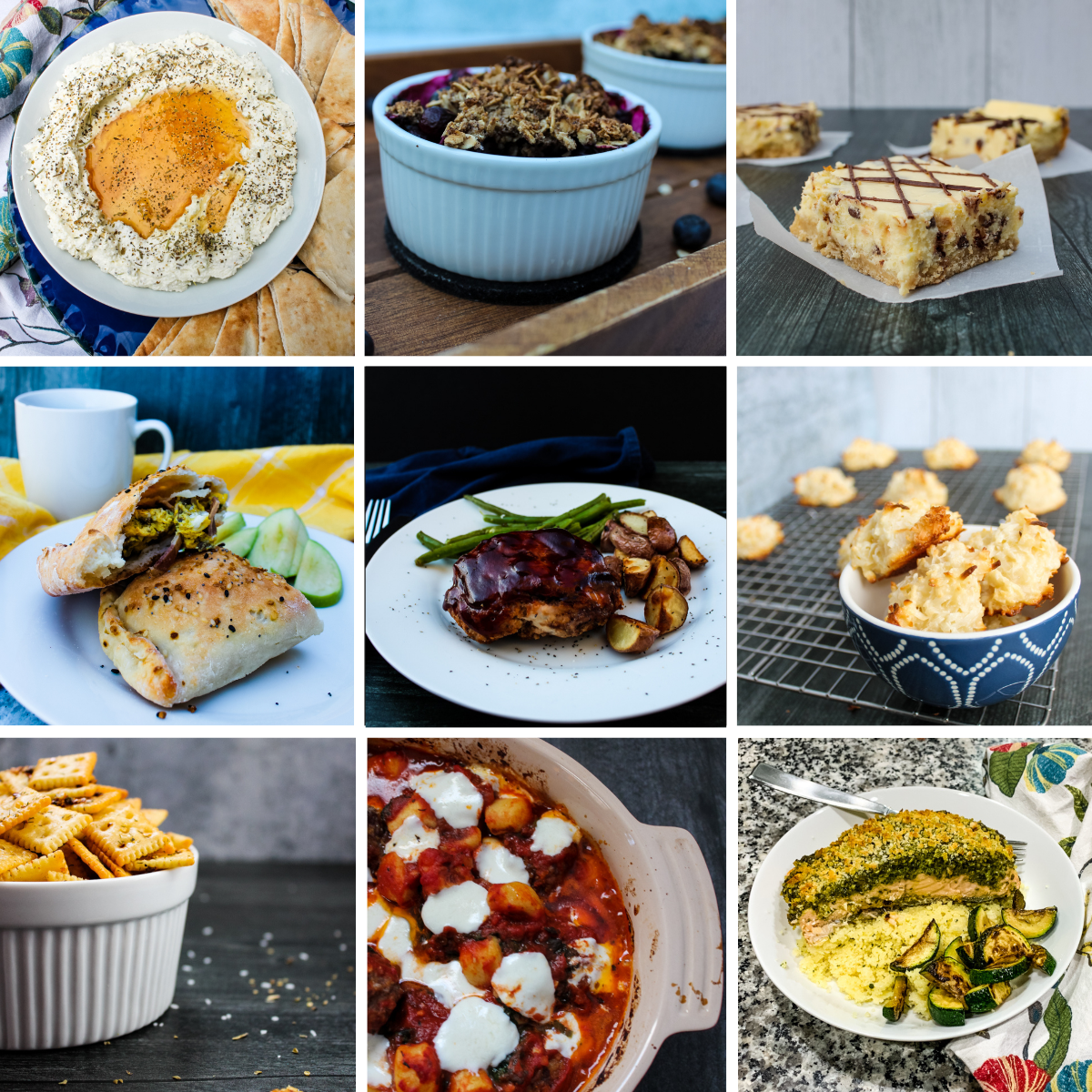 It's always fun to look back on the year to see both reader favorites as well as my personal favorites. It's also fun to compare to social media. None of my reader's favorite dishes were in my top 9 Instagram posts! So come along with me and check out the top 10 recipes published on Books n' Cooks in 2021, as well as the top 3 reader favorites overall.
Best Recipes of 2021
Reader favorites recipes, published on Books n' Cooks in 2021.
Top 3 Reader's Favorites of 2021
There were 3 recipes that were oldies but goodies, and I couldn't let the opportunity pass without mentioning them. These three recipes were the reader favorites of 2021, but were published in previous years. 

This cocktail has been a reader favorite for several years running. It's just 3 ingredients and light on the alcohol.

I made these Crispy Smashed Dutch Potatoes last year and still love them today - as do you! They're sort of like grown-up French fries - tender and crispy potatoes with a healthy dose of salt. I need to put these on the menu again soon!

This easy fall side dish is always a winner. Roasted butternut squash with brown sugar and butter - what's not to love?

Did you try any of these recipes? Any other recipes on here? Which were your favorites? Is there anything you want to see in the coming year?
Finally, thank you all for visiting my little corner of the blogosphere this year. I appreciate each and every one of you!
Happy 2022!