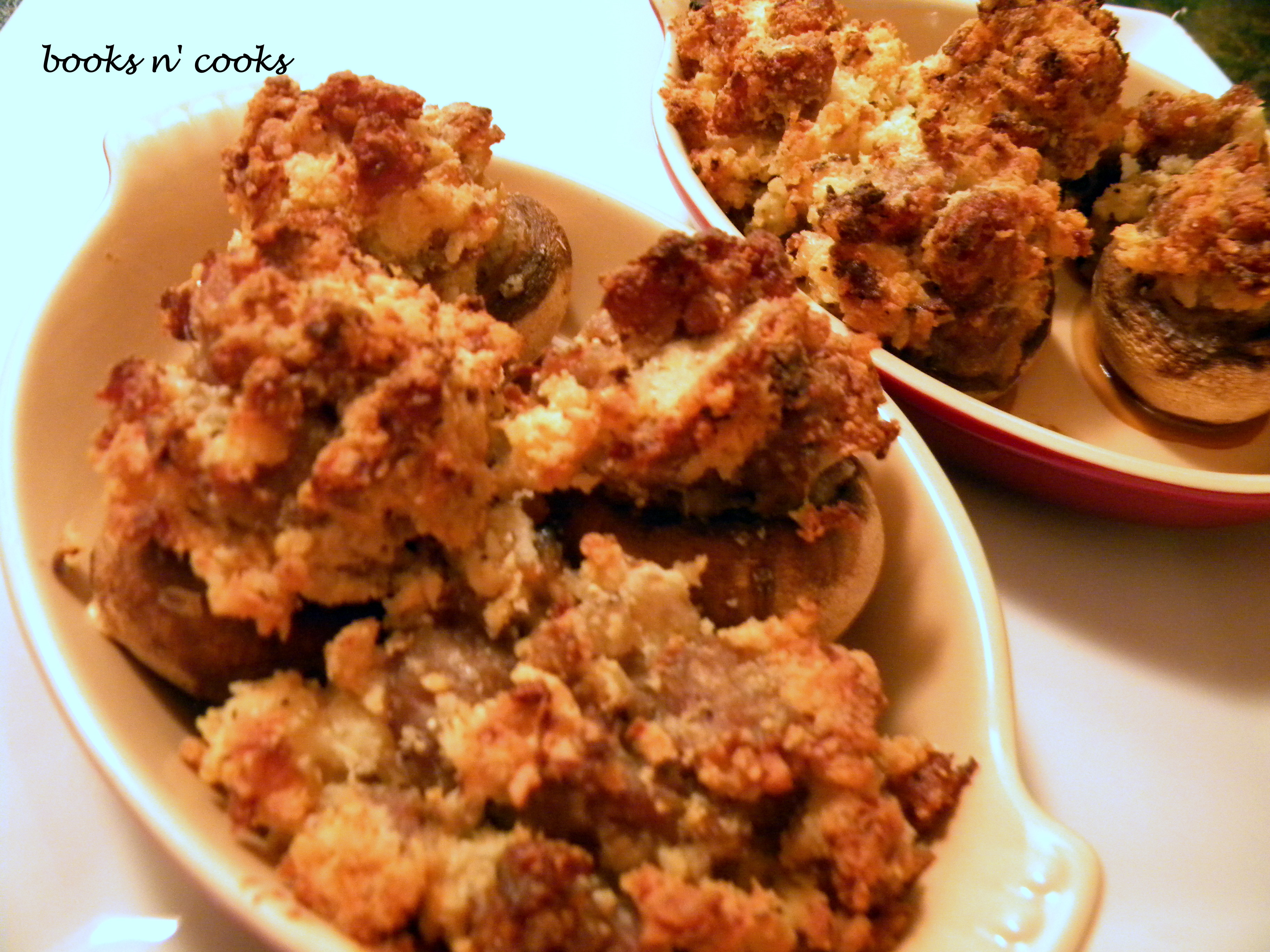 Since I didn't have any dinner party plans, I made this for a little appetizer for my husband and I one night before a late dinner. It was tasty although I was surprised that my husband preferred my traditional cheese-stuffed mushroom recipe to this one. I completely thought he would have opted for the sausage version!
I did use cream cheese in place of mascapone cheese in this recipe – I never really use mascapone and didn't think I'd have the time to plan another menu-item around the ingredient to use it up. The cream cheese worked just find as a bonding agent.
The only thing I would recommend with this recipe is that you very finely chop the sausage after it is fully browned. I chopped mine up with a spoon as I would normally do, but when it came time to mix the ingredients, I found that the sausage chunks were still too large.
Stuffed Mushrooms
Source: The Barefoot Contessa
Prep Time: 15 minutes     Cook Time: 50-60 minutes
Yields: 6-8 servings
Ingredients:
16 large white mushrooms
3 Tbs. olive oil
1 1/2 Tbs. Marsala wine or sherry
3/4 lb. sweet Italian sausage, casings removed
6 scallions, white & green parts, minced
2 cloves of garlic, minced
2/3 c. panko crumbs
5 oz. mascarpone cheese  (I used cream cheese)
1/3 c. grated Parmesan
2 1/2 Tbs. minced fresh parsley
salt & pepper
Preheat the oven to 325F.
Remove stems from mushroom caps. Mince stems and set aside.
Heat olive oil over medium heat. Add sausage, breaking up into small chunks with a spatula or wooden spoon.
When completely browned (about 10 minutes), add mushroom stems and Marsala/sherry. Cook for another couple minutes.
Add scallions and garlic, and cook for another couple minutes. Be sure to stir so the mushrooms, scallions and garlic are getting warmed.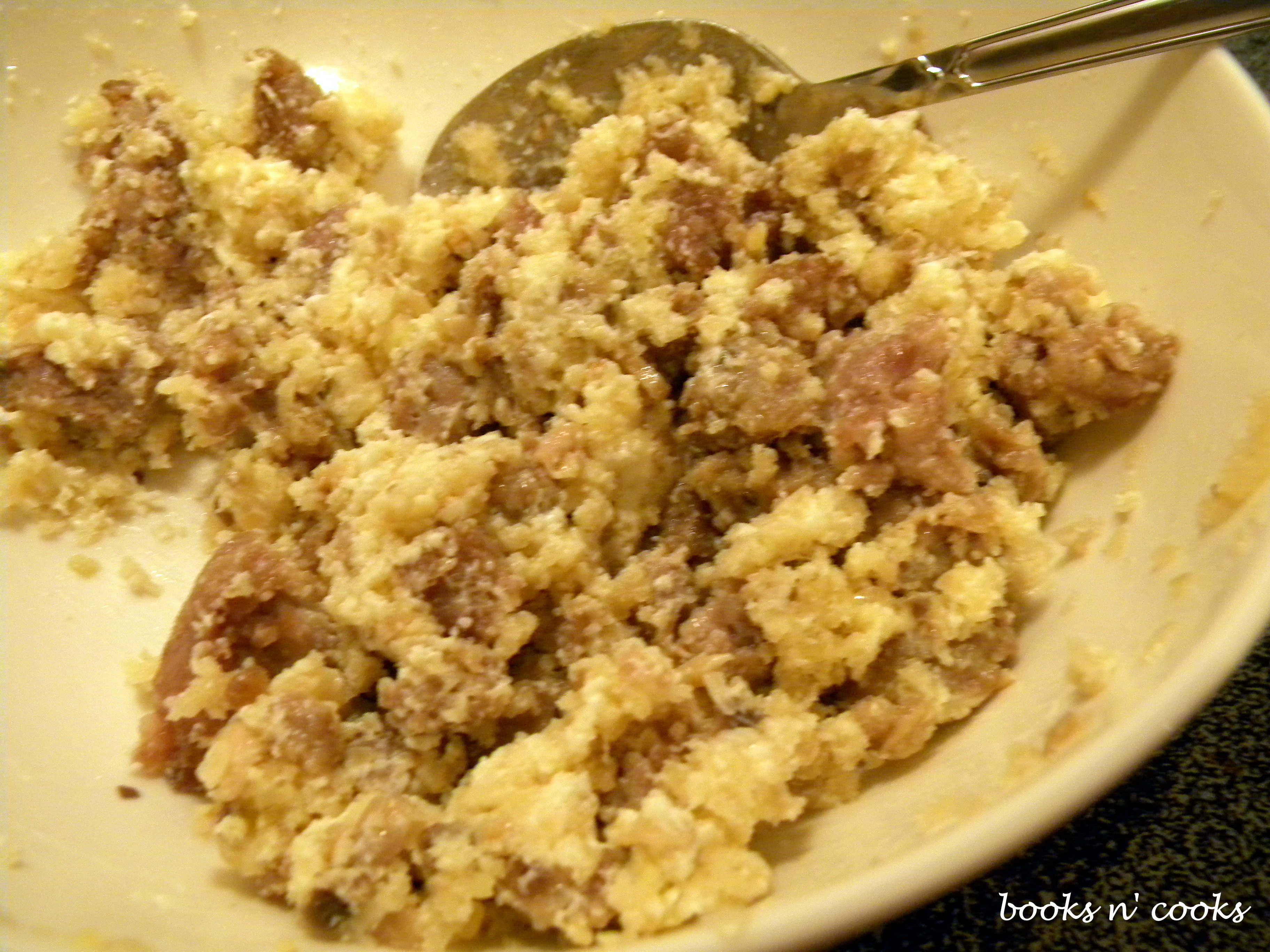 Stir in panko. When combined, add mascapone or cream cheese and stir until cheese has melted and the mixture is creamy.
Remove pan from heat and stir in Parmesan and parsley. Salt & pepper to taste.
Allow to cool slightly before filling the mushroom caps with the sausage mixture.
Arrange mushrooms in a baking dish that holds the mushrooms snugly against each other.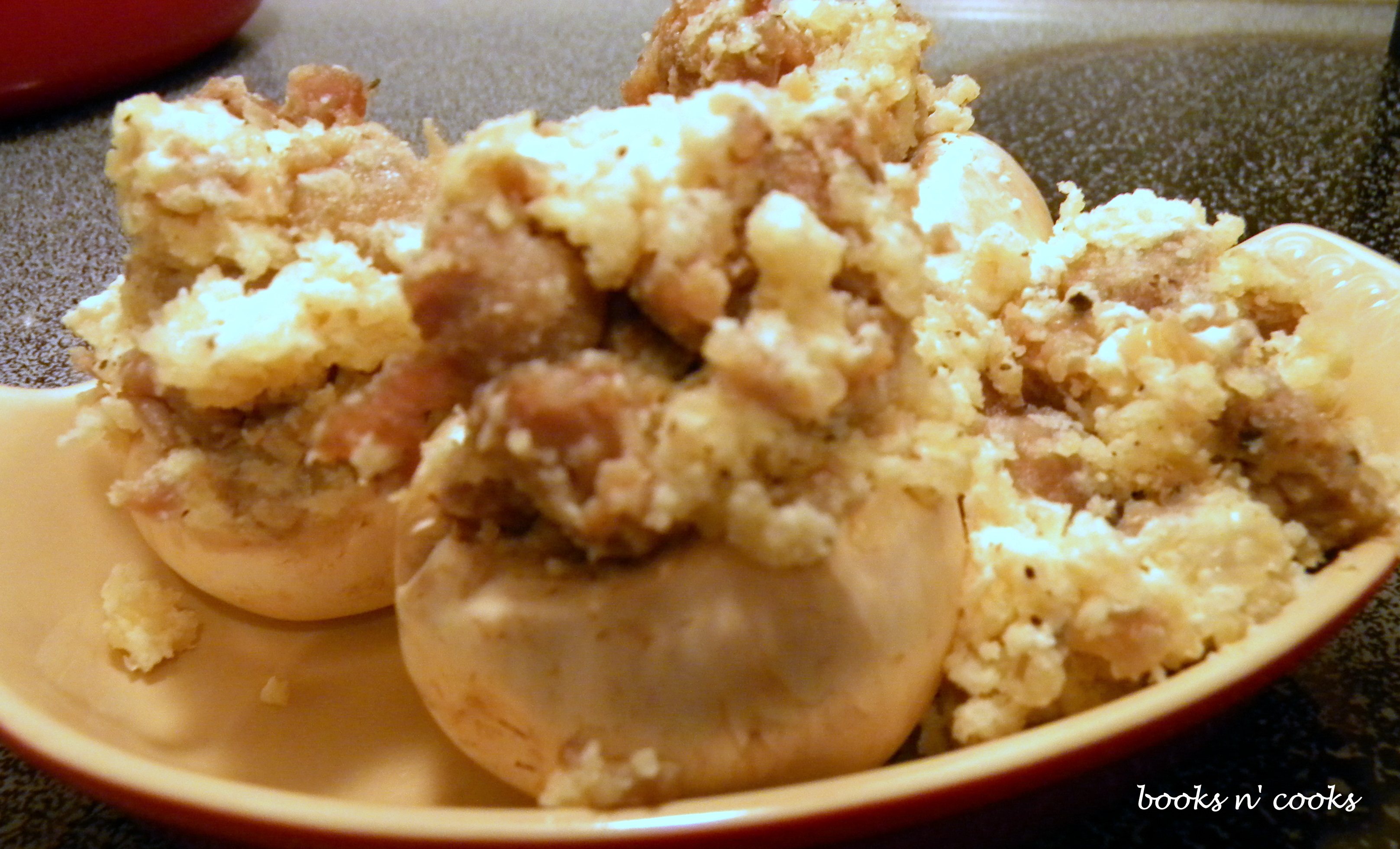 Bake for 50 minutes, until stuffing is cooked and browned. If your stuffing hasn't browned after 50 minutes, broil for a few minutes.