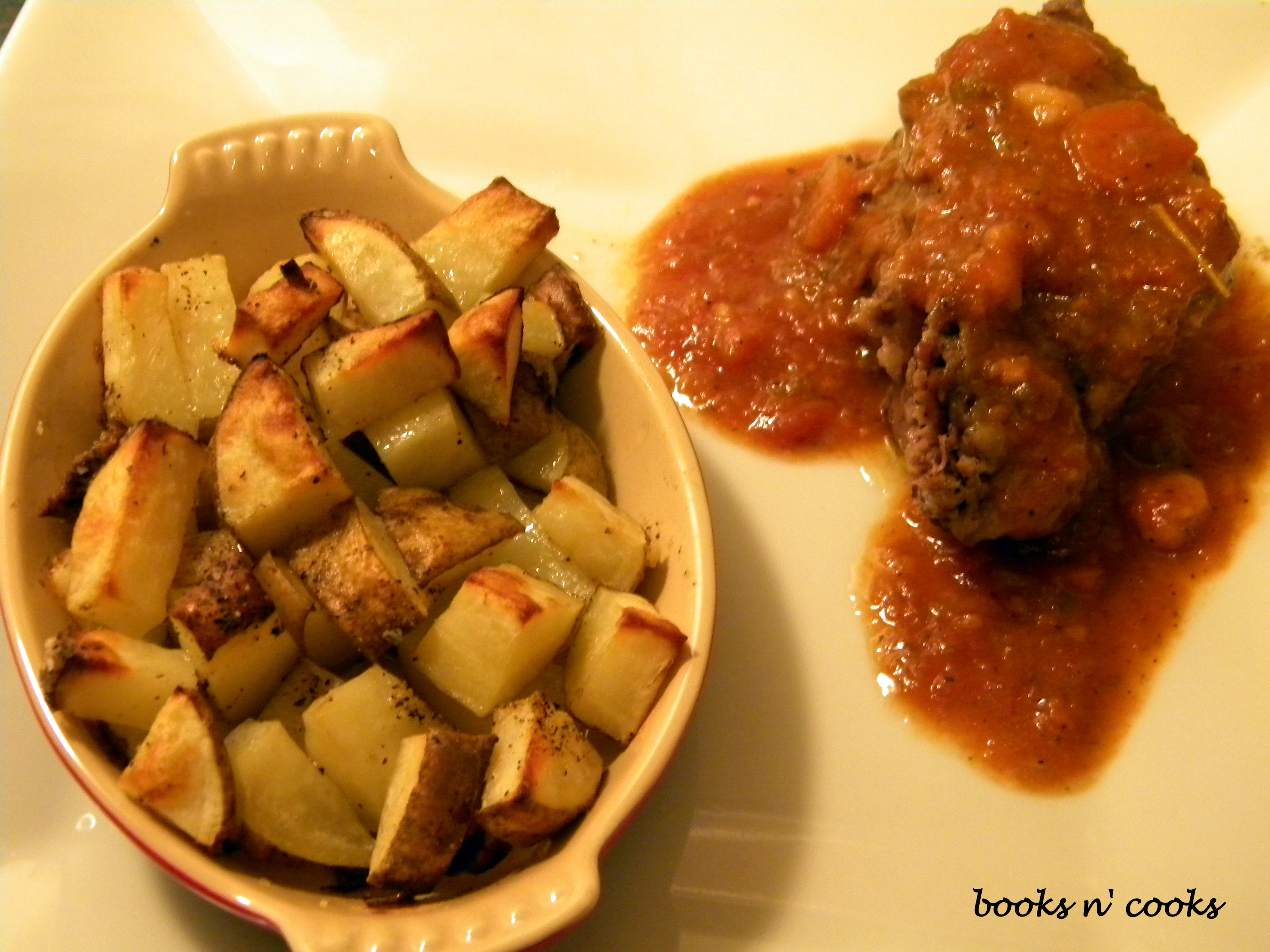 The original Barefoot Contessa recipe was meant to serve 8, with a 4-5 lb. beef chuck roast. Since I made this for just me and the hubby, I tried to half the recipe, which is reflected below.
The meat was wonderfully tender, the fall-apart kind that I never seem to be able to get. The sauce was slightly sweet and a wonderful compliment to the beef. I think in the future, I'll probably puree the sauce part way through cooking, so that I can add some potatoes to the pot.
Barefoot Contessa's Company Pot Roast
Source: Ina Garten, published in Back to Basics and on the Food Network
Prep Time: 30 minutes    Cook Time: 2 1/2 hours
Serves 4
Ingredients:
1 (2-3-lb) prime boneless beef chuck roast, tied
Kosher salt and freshly ground black pepper
All-purpose flour, for dredging and 2 Tbs. for finishing the sauce
4 Tbs. olive oil
1 c. chopped carrots (2 carrots)
1 c.  chopped yellow onions (1 onion)
1 c. chopped celery (2 stalks)
3 large garlic cloves, peeled and crushed
1 c. good red wine, such as Burgundy
1 Tbs. brandy
1 (28-ounce) can whole plum tomatoes in puree
1/2 c. chicken stock, preferably homemade
1/2 chicken bouillon cube (cut it with a very sharp knife!)
2 branches fresh thyme
1 branches fresh rosemary
1/2 Tbs. unsalted butter, at room temperature
Directions:
Preheat the oven to 325 F and heat a Dutch oven on the stove, medium heat.
Dry beef and season generously with salt and pepper. Dredge the roast in flour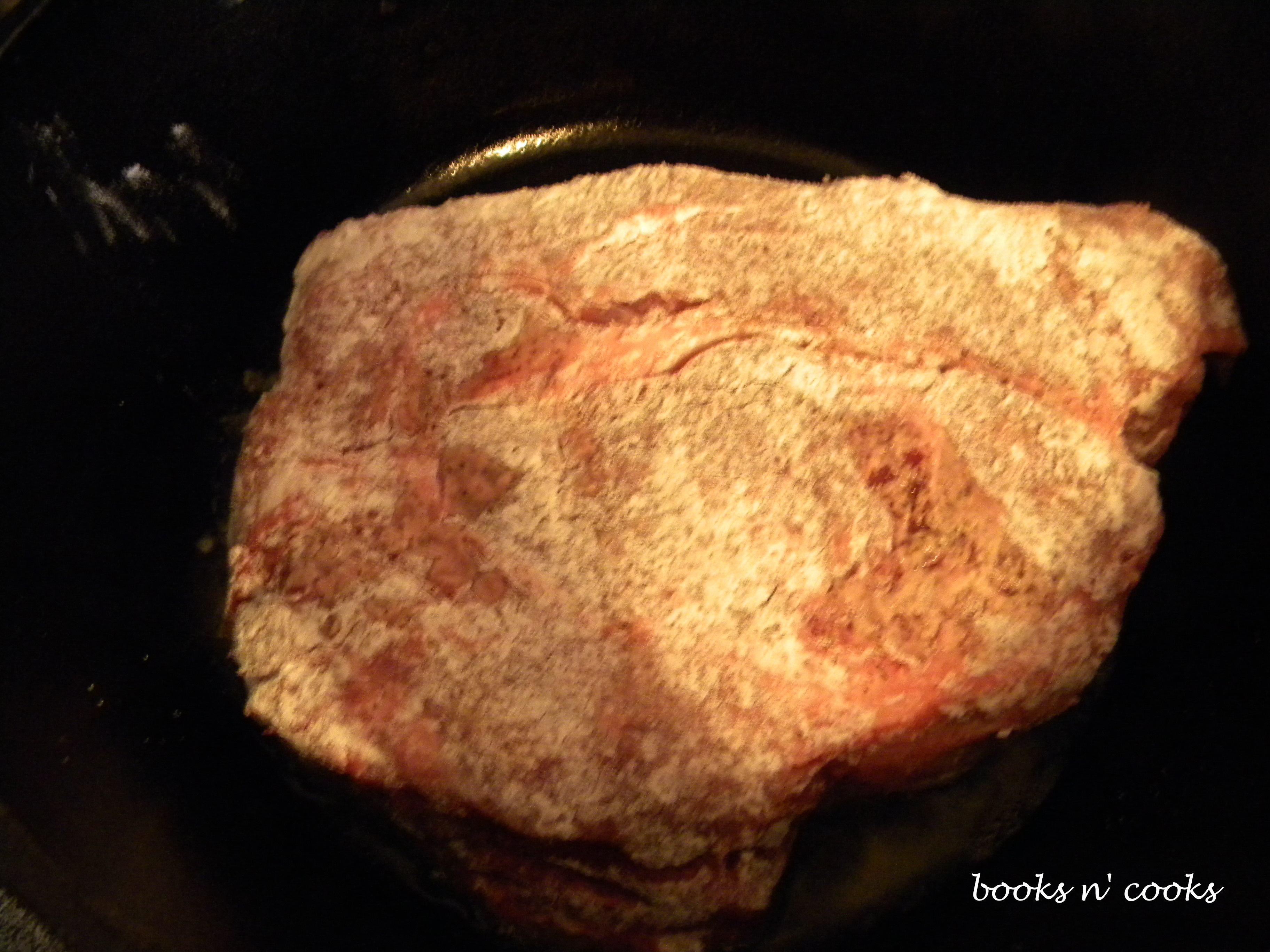 , so that the entire roast is completely covered.
When Dutch oven is hot, add 2 Tbs. olive oil and heat. Add roast and sear on all sides (including the ends) until browned, 4-5 minutes per side. Transfer to a large plate.
Add 2 more Tbs. of olive oil to the Dutch oven and heat. Add the carrots, onions, celery, garlic, 1/2 Tbs. salt, and 1 tsp. of pepper. Cook until vegetables are tender, 10-15 minutes. Add the wine and brandy and bring to a boil. Then add tomatoes, chicken stock, bouillon cube, 1 tsp. salt and 1/2 tsp. pepper.
Tie the thyme and rosemary branches together with kitchen twine. Add to the pot.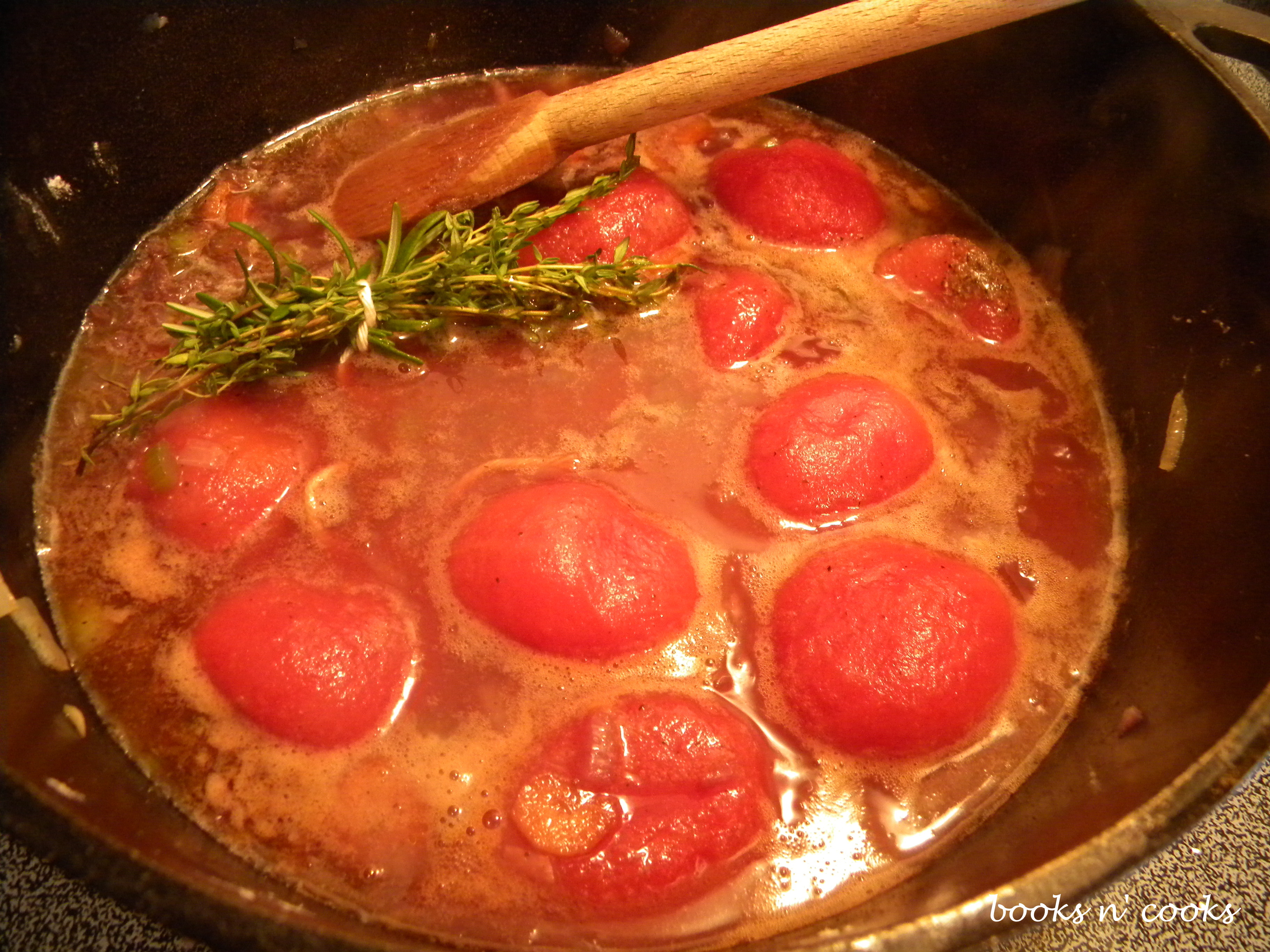 Put beef back into pot and bring to a boil.
Move Dutch oven, covered, to the oven. Cook for 1 hour.
Lower temperature to 250 and cook for another hour and a half, until meat is tender and a meat thermometer reads 160.
Transfer roast to a cutting board.
Remove herb bundle. Careful not to scrap the bottom of the Dutch oven, use an immersion blender to puree the sauce until smooth.
On the stove, heat sauce on medium-low heat. Add the butter and 2 Tbs. flour, stirring until the sauce has thickened, about 2 minutes.
Cut string from roast; slice roast and serve with sauce on top.