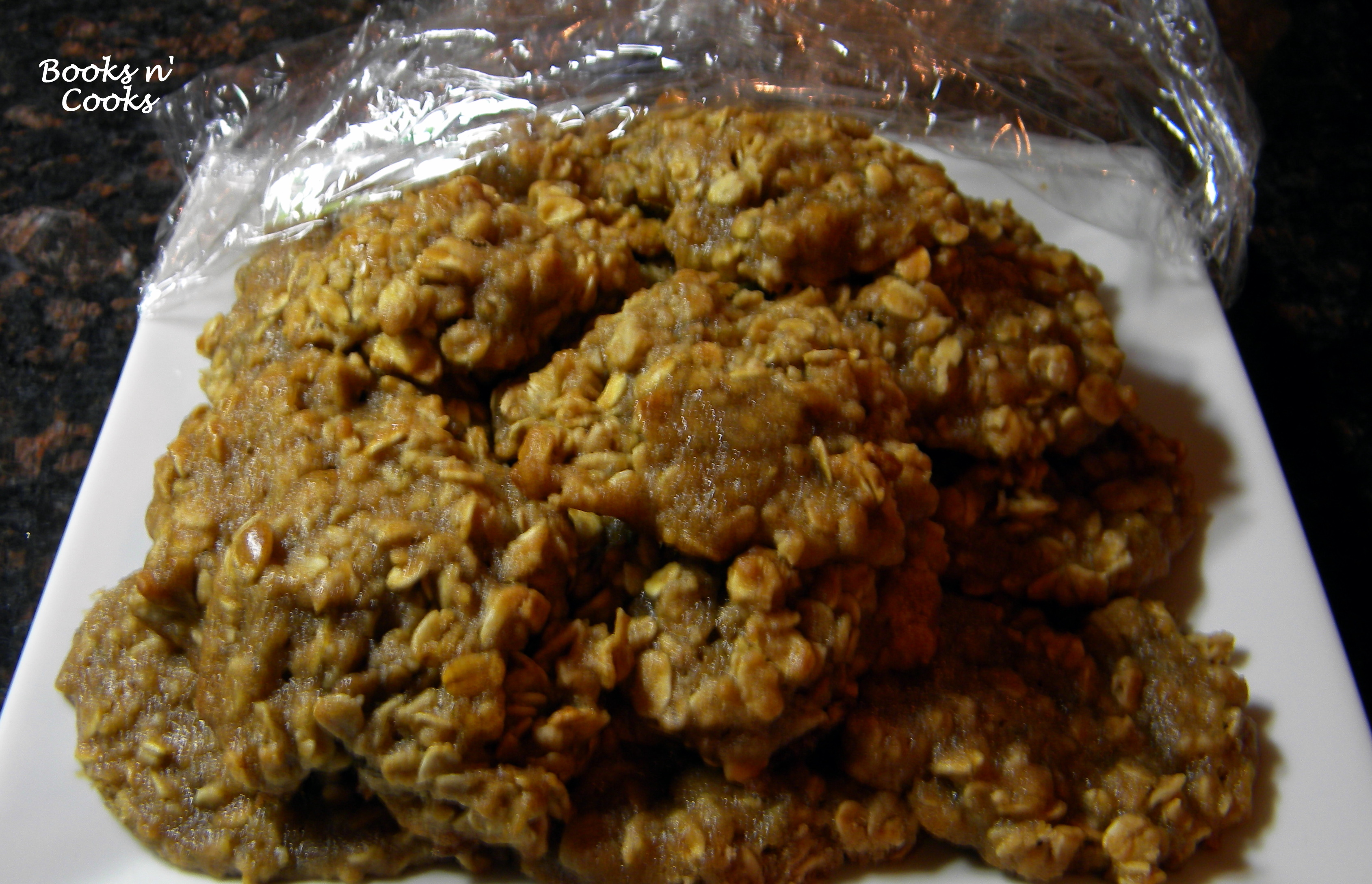 Bananas are one of those foods that have grown on me over time. I used to hate bananas. Now, I like them just slightly under-ripe, although I still don't like banana bread. The smell of the ripe bananas, even cooked into banana bread, just turns me off. (I know, I'm weird!). Anyway, I needed to use up a couple bananas that were a bit too ripe for my taste and was looking for an alternative to banana bread. These cookies were great. Just a hint of banana, and are super-soft.
In the future, I'd like to make these again with a little less shortening and with some nuts. These would also be great with a whole wheat flour, to healthify them even more.
PS – I know I've got to work on my cookie photos! If you have any suggestions for me, I'd love to hear them!
Banana Oatmeal Cookies
Adapted from Domestic Cents
Ingredients:
1 1/4 c. all-purpose flour
1 tsp. salt
1 tsp. cinnamon
1 tsp. baking soda
3 c. oats
1/2 c. shortening
1/3 c. unsweetened apple sauce
1 c. brown sugar, packed in
1/2 c. granulated sugar
1 egg
1 tsp. vanilla
2 bananas, mashed
Optional: nuts or chocolate chips
Preheat oven to 350F and line a couple baking sheets with parchment paper.
In a stand mixer fitted with the paddle attachment, beat both sugars, shortening, and apple sauce. When combined, add egg, vanilla, and mashed bananas.
Add salt, cinnamon, and baking soda and combine.
Add all-purpose flour. Stir to combine.
Add oats. Again, stir to combine.
If you want to add nuts or chocolate chips, stir in by hand.
Batter will be super wet! Drop batter by the tablespoon on prepared cookie sheets. Bake 12-14 minutes, until edges are browned and center looks set. The cookies will be very soft.