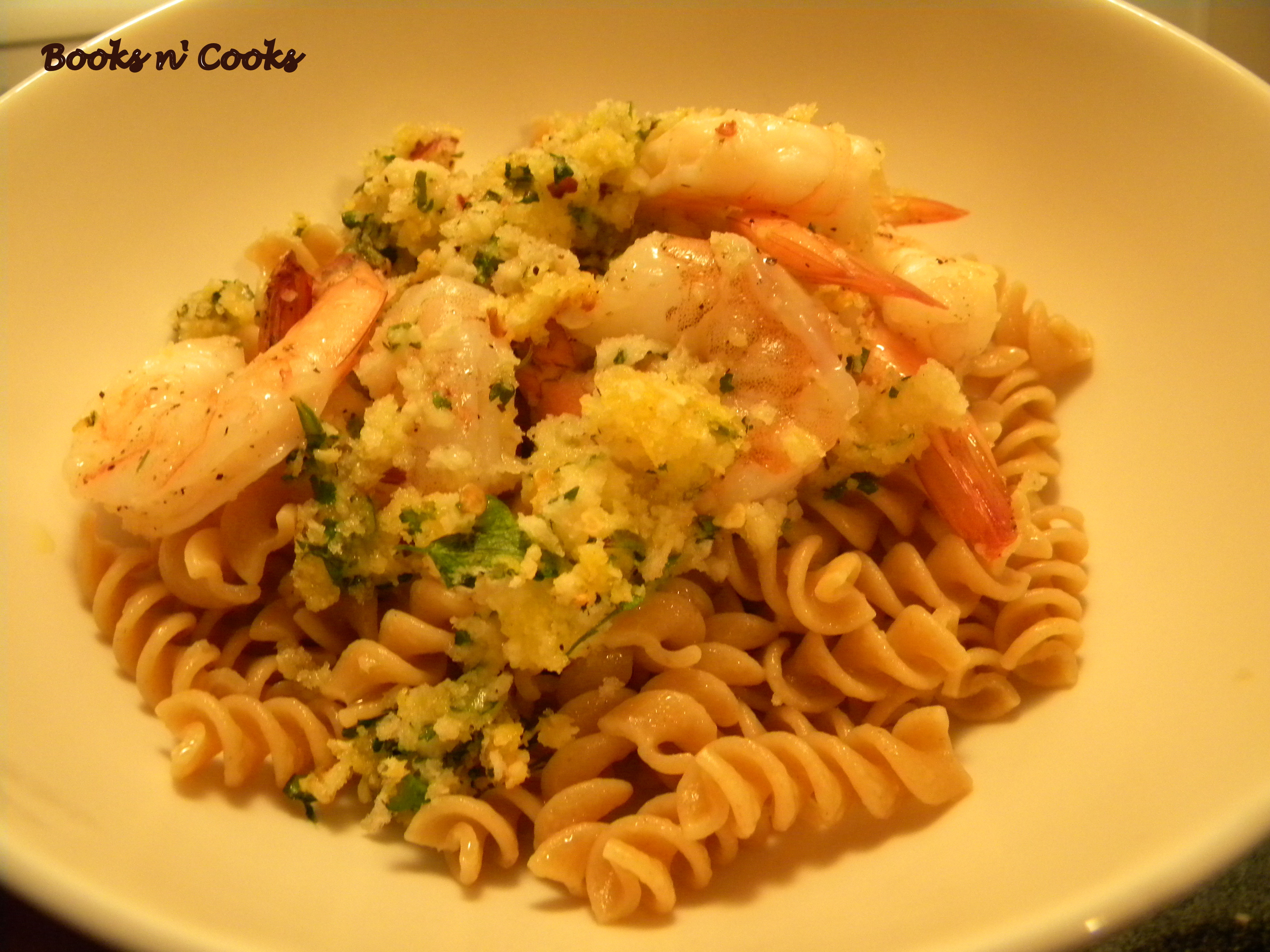 Serve over pasta for a quick weeknight meal. I added a bit of extra panko breadcrumbs and parsley for some extra crunch. It was really good; there was a great layering of sweet and salty flavors, with just a hint of spice from the red pepper flakes. Next time, I'll probably try to mix it up a bit, and add in some Parmesan cheese.
Baked Shrimp Scampi
Source: The Barefoot Contessa, Ina Garten
Serves 6
Ingredients:
2 lb. (12-15 per pound) shrimp in the shell; peeled (tails on) and deveined
3 Tbs. olive oil
2 Tbs. dry white wine
Kosher salt and freshly ground black pepper
12 Tbs. (1 1/2 sticks) unsalted butter, at room temperature
4 tsp. minced garlic (4 cloves)
1/4 c. minced shallots (I used 1/8 c. dried onion flakes)
3 Tbs. minced fresh parsley leaves
1 tsp. minced fresh rosemary leaves
1/4 tsp. crushed red pepper flakes
1 tsp. grated lemon zest
2 Tbs. freshly squeezed lemon juice
1 extra-large egg yolk
2/3 c. panko breadcrumbs
Lemon wedges, for serving
Directions:
Preheat the oven to 425.
Place shrimp in a mixing bowl and toss with olive oil, wine, 2 tsp. salt and 1 tsp. pepper.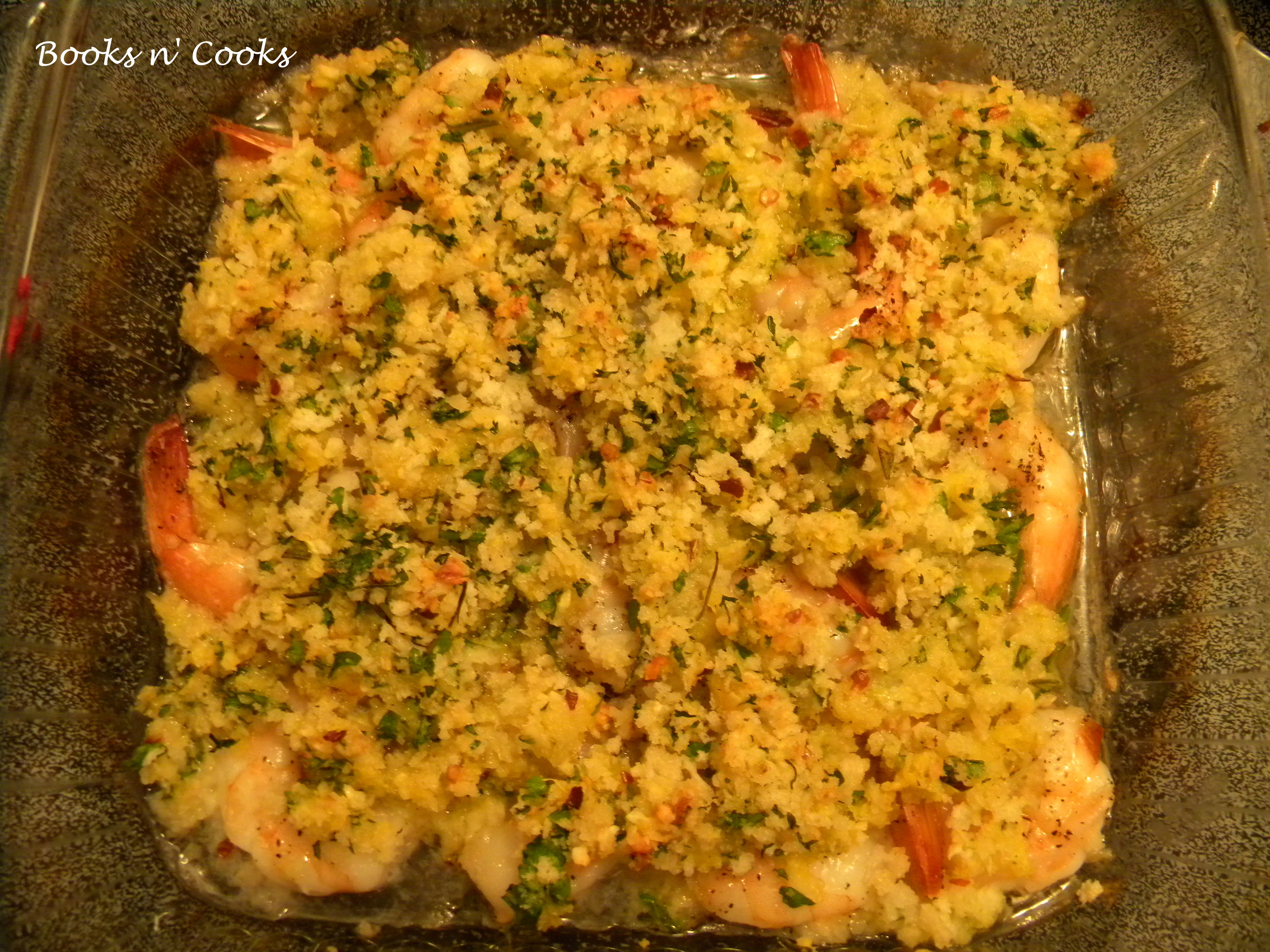 In another bowl, mix softened butter and all other remaining ingredients, except the lemon wedges.
In a 14-inch oval gratin dish, arrange the shrimp in a single layer, cut side down, with tails pointing up. (Ina recommends beginning at the edge and working towards the center.) Pour what's left of the olive oil and wine mixture on top of the shrimp. Spread/crumble butter mixture on top of the shrimp.
Bake for 10-12 minutes, until hot and bubbling. Then, broil for 1 minute, until top is slightly browned.