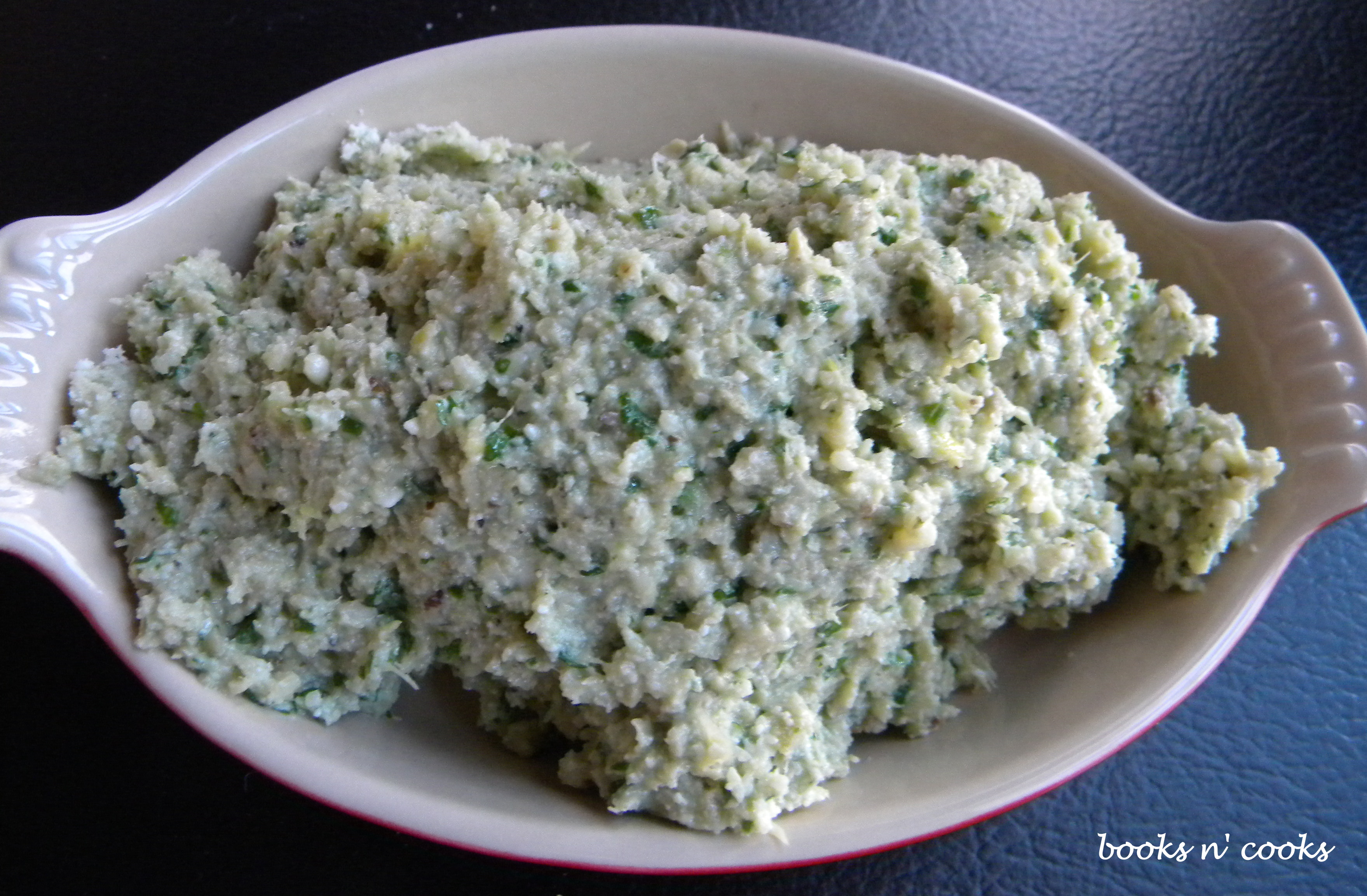 Here's a quick appetizer you can have on hand for unexpected guests. I have frozen this both when directed as well as the completely finished pesto (with the Parmesan), and it is good both ways. I serve this in a bowl, and let everyone help themselves, but you can also pre-spread the pesto onto toast or bread.
I'm hoping for leftovers, as I'd love to try this mixed in pasta with a little olive oil and red pepper flakes, or stuffed in a chicken breast. If you beat me to it, be sure to let me know how you liked it!
Artichoke Parmesan Pesto
Adapted from Giada De Laurentiis
Ingredients (Before Freezing):
1-8 oz. pack of frozen artichoke hearts, thawed
1 c. fresh parsley
1/2 c. chopped toasted walnuts
1 lemon, zested and juiced
2 garlic cloves
1/2 tsp. kosher salt
1/2 tsp. black pepper
1/2 c. olive oil
More Ingredients (After Freezing):
2/3 grated Parmesan
bread or cracker of your choice…. for grilling, toasting, or serving plain
Pre-Freezer Directions:
In a food processor, chop the artichokes, parsley, walnuts, lemon zest, lemon juice, garlic, salt and pepper, scraping the sides as necessary. With the food processor in, add the olive oil.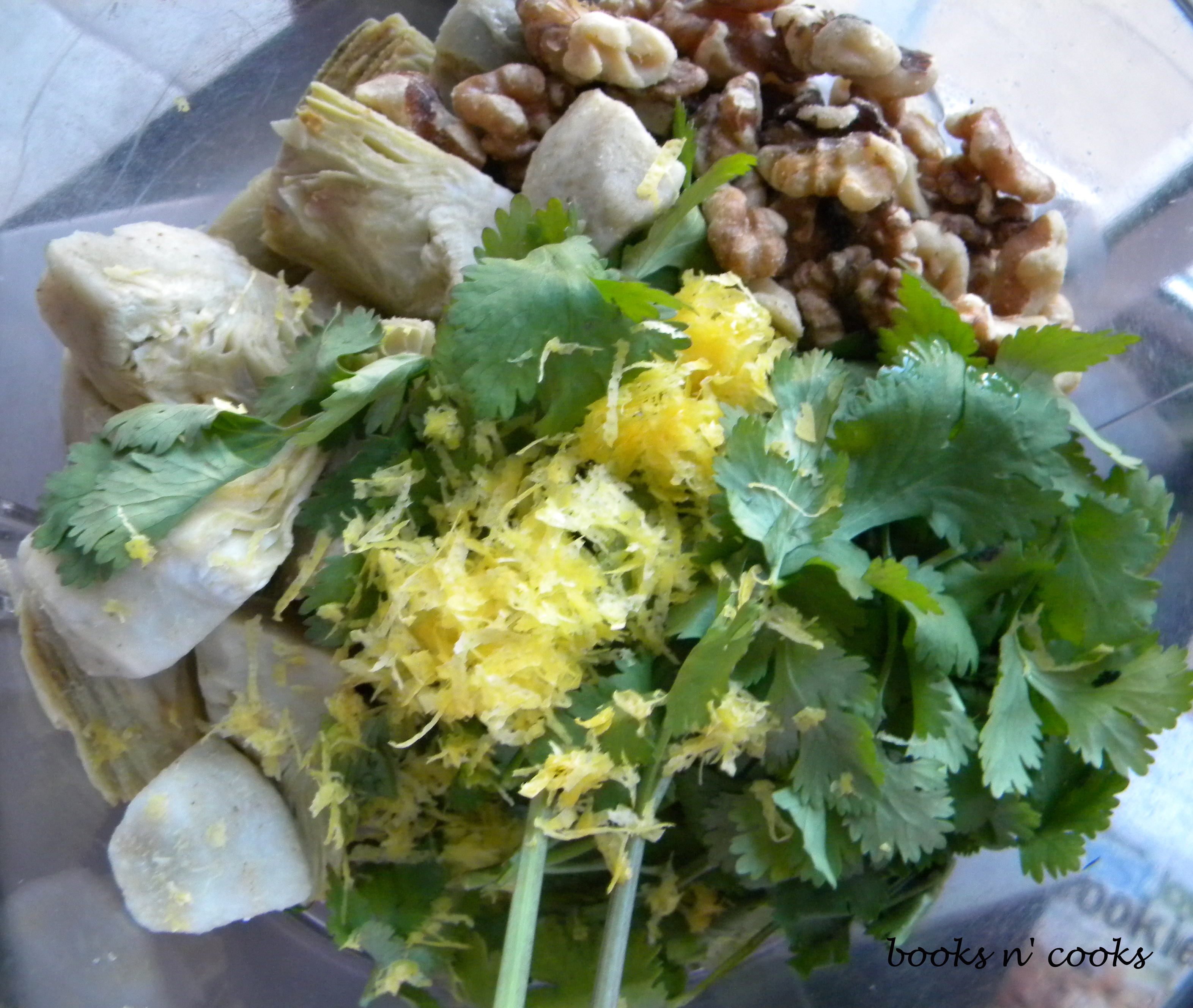 If freezing, transfer to an airtight container (or pre-portion into an ice cube tray and wrap tightly with plastic wrap). Freeze for up to 1 month.
Post-Freezer Directions:
Thaw pesto.
Mix in Parmesan cheese (2 tsp. per ice cube if you're freezing it that way).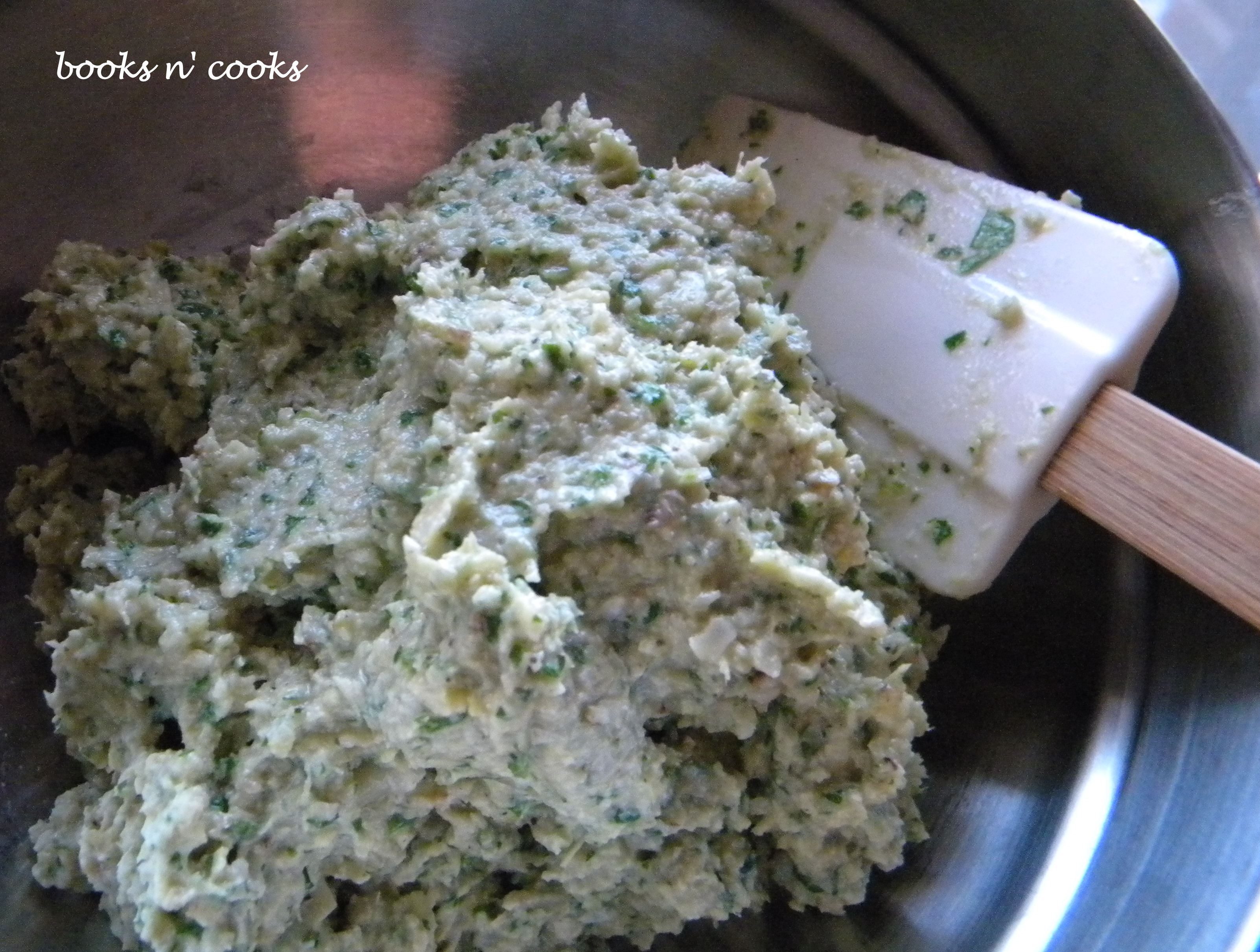 Serve as part of a platter of dips, breads, and crackers (including homemade pita toasts), and allowed everyone to help themselves. If you prefer, toast some bread, spread the pesto, and serve.
Save
Save