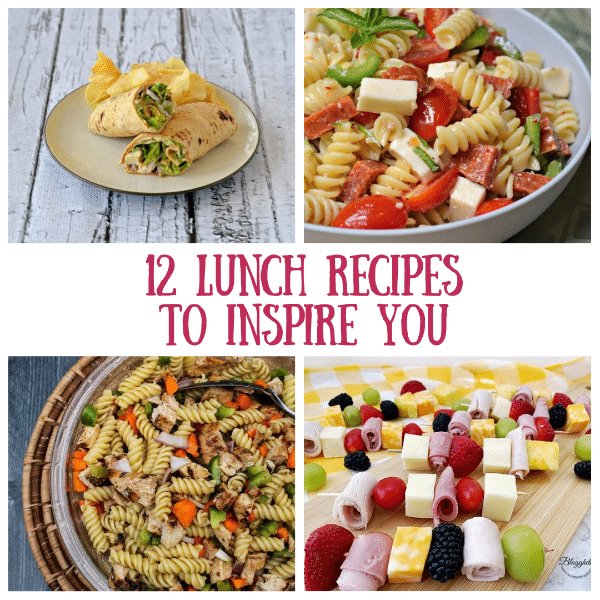 August is usually Back to School time for us. While this year is going to look a little different, some things don't change. I'll still be packing my lunchbox and going to work, although maybe a little less frequently than in the past. And the kids will still need to be fed lunch – not at a school cafeteria this year but at home in our kitchen.
Whatever you're facing right now, I think now is a good time to shake up the lunch routine a little bit. So this August, like I have the past couple of years, I've been sharing daily recipes on my Facebook page (and on my Lunch Inspiration Pinterest Board) to jazz up your lunch routine. But this year, I've also done a little something different – I've asked some of my blogging friends to join me in coming up with some new and flavorful lunch recipes to inspire you.
There's something for everyone here – vegetarian and seafood and meat-based options. There's a bunch that will pack up well for your lunchbox. There's a bunch that are great for meal prep – to feed you through the week or to share with family.
Check out the recipes and tell me, which one do you want to try first?
Lunch Recipes to Inspire You